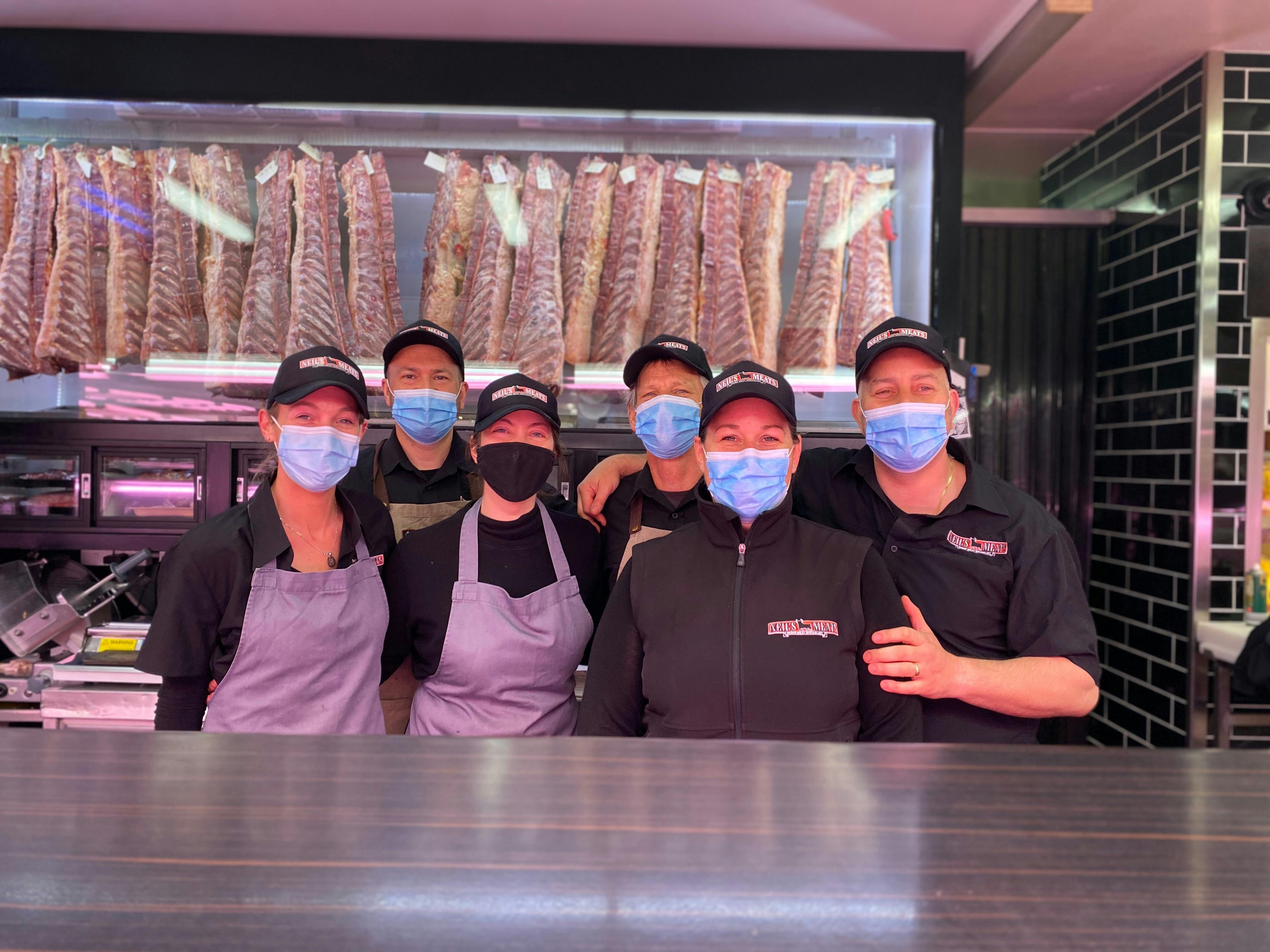 Meet Neil's Meats
A second generation family-owned butcher store, Neil's Meats focuses on sourcing the finest grade of Australian grass-fed Beef, Lamb, Pork, and Veal. Operating for over 55 years, the stall has earned its stripes for being one of Prahran Market's longest-standing, most trusted butchers.
Today, the team is led by Neil's son Paul, who brings a wealth of knowledge and an eye for detail to the top-quality meats for sale.
"I've been working here for 40 years and still enjoy seeing satisfied and happy customers. I love the challenge of sourcing the best quality of meat every week. I love serving this community. The people that shop here are so lovely, and we feel very privileged," says Paul.
Prahran Market's only butchers with a smoking oven on-site, Neil's knows exactly how the products have been treated from start to finish. "The beef hangs for up to four weeks while we dry age it on the bone and our lamb is dry-aged for a week. Whilst doing all this ourselves takes a lot of time (and space), it's the best way to make sure our products are of the highest quality they can be," says Paul.
Along with the top-shelf quality meat, the team at Neil's will give you tips and pointers on choosing the right cut and how to get the most out of it.
If you're wondering where to start, Neil's team recommends trying the Wagyu Beef from Sher, the dry-aged prime rib Hereford steaks, a piece of pork from Murray Valley, or a cut of Australian lamb.
Better food starts today
Same day grocery delivery from the best local shops