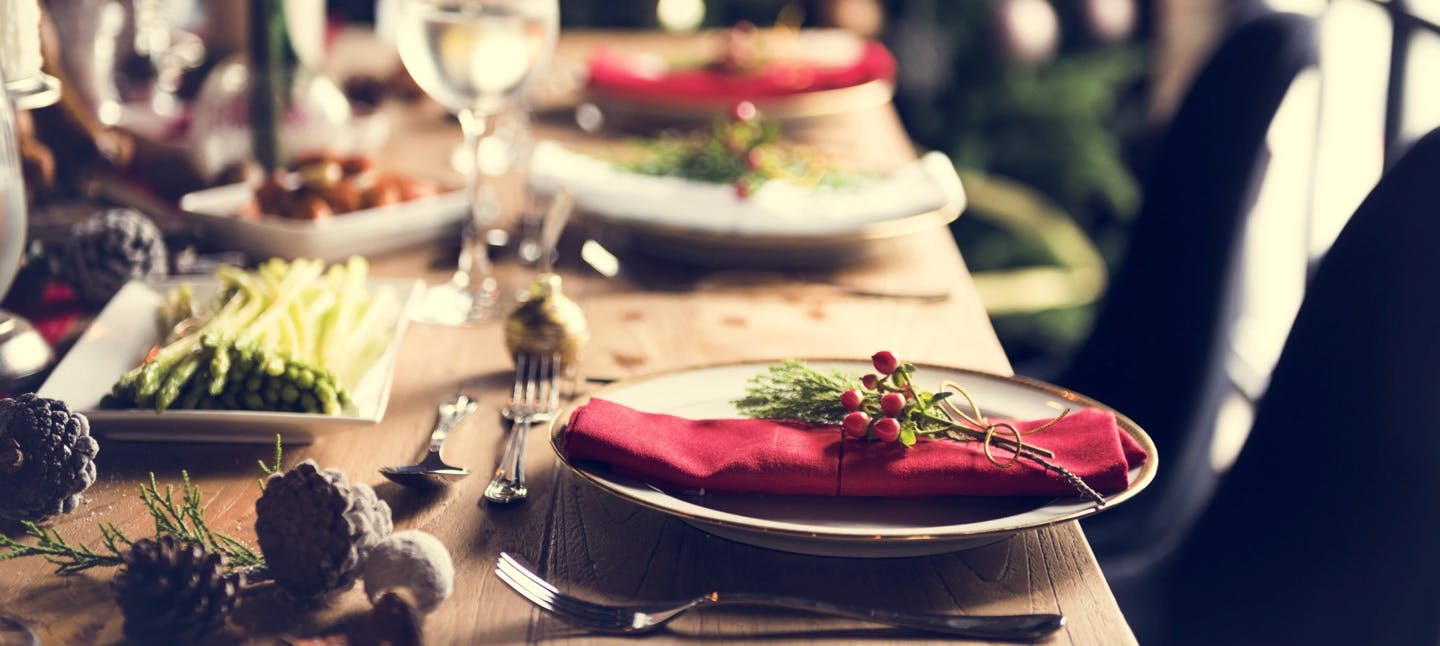 The YourGrocer guide to Christmas
Whether you plan to spend your Christmas by the beach, in the family home, at a picnic, or around the barbecue, deciding on what to eat and cook on the day is never an easy decision.
To save you the stress, we've created an easy guide to Christmas day cooking so you can spend more time being with those you love and less time stressing over the menu. You're welcome.
Step 1: Choose your centrepiece
Making a call on your Christmas centrepiece depends on many factors. The three most important things to consider are:
How many people you're feeding
How much time you have
How much stove or oven space is available
We've narrowed down our favourites including ham, turkey, seafood, and vegetarian options in this handy guide. You might want to choose a few - ham and turkey, or one meat and another vegetarian option.
Step 2: Decide on your sides
Next, you'll need some rockstar sides to accompany your centrepiece.
For the classics: ham & turkey
When picking sides for classic Christmas centrepieces,  you'll want dishes to compliment their rich flavour.
🥔 Start with something carby or starchy - potatoes are a classic Christmas side. You could have them cold in this Dill Potato Salad, or baked with garlic, cheese, and herbs.  
🍚 Or, you might like to try something like this holiday wild rice, with leek and mushroom.
🥕Complement with some delicious seasonal veg options (cooked or in salads) like...
For seafood lovers
Nothing compliments seafood more than some rich sides. You can't go wrong with…
For veggie friends
When veggies are your main dish, you'll want some high-protein, fiber-filled, sides to accompany your dish. Our top picks are…
Step 3: Drinks
Deciding on what to sip on as you nosh on your Christmas meal is just as exciting as the food itself. We've prepared a list to of elixirs to go with your centrepieces.
Ham
As Ham has a mix of sweet and salty richness, it's best paired with wines that plenty of acidity, bold fruit and a touch of sweetness.
Great ham-wine pairings include: Riesling, Moscato, Chenin Blanc, Rosé, Lambrusco and Grenache. (Watch this tutorial to find out more!)
Beer is also a great accompaniment to ham. Opt for beers with body and sweetness to stand up to the pungent pork. Think fruity and spicy yeast flavours.
Serious Eats recommends wheat beers, particularly of the European variety, which are quite heavy in yeast: think hefeweizen, witbier and Belgian triples:"Wheat malt gives these beers a soft, bready sweetness that latches onto the honey glaze and also pulls a bit of sweetness from the pork."
Turkey
The good news about pairing drinks with turkey is that most spirits complement the white meat well. The bad news is you're spoilt with almost too many options. Our advice: stick to your favourite spirit and you can't go wrong.
For gin lovers, try this refreshing Watermelon Punch. Whiskey more your thing? Check out this delicious Bourbon Peach Lemonade. For our rum friends, you'll love this Limeade Slushie.
For wine enthusiasts, Pinot Noir is an all time favourite due to its low tannin content. This allows it to meld well with both turkey meat and seasonal sides. (Source: The Spruce Eats)
Seafood
What goes better with oysters than a bottle of your favourite bubbles? The bubbles in Champagne cut perfectly through the salinity of oysters. It's a match made in seafood heaven!
If eating fresh prawns, champagne as well as young Rieslings pair well.
To bring out the flavour of barbecued or grilled seafood you'll want to choose a more fuller bodied and richer white like Chardonnay, Roussanne, Verdelho or Viognier. (Source: Wine Selectors)
Step 4: Desserts
It's probably an understatement to say that we're a little bit obsessed with dessert. Here are some ideal treats for Christmas, whether you prefer traditional festive desserts, or you're a lover of fruit, chocolate or the classics.
Traditional Christmas desserts:
Fruity
Chocolatey
Classics:
Got your list? Now you're ready to order!
You can reserve a delivery slot now, and edit your order all the way up to our Christmas cut-off dates:
Monday December 19 midday - for meat and seafood centrepieces (turkey, ham, oysters, and prawns, etc)
Thursday December 22 midday - for everything else
Christmas deliveries on the 23rd & 24th of December
Click here to find out how to secure your delivery slot.
Better food starts today
Home grocery delivery from the best local shops