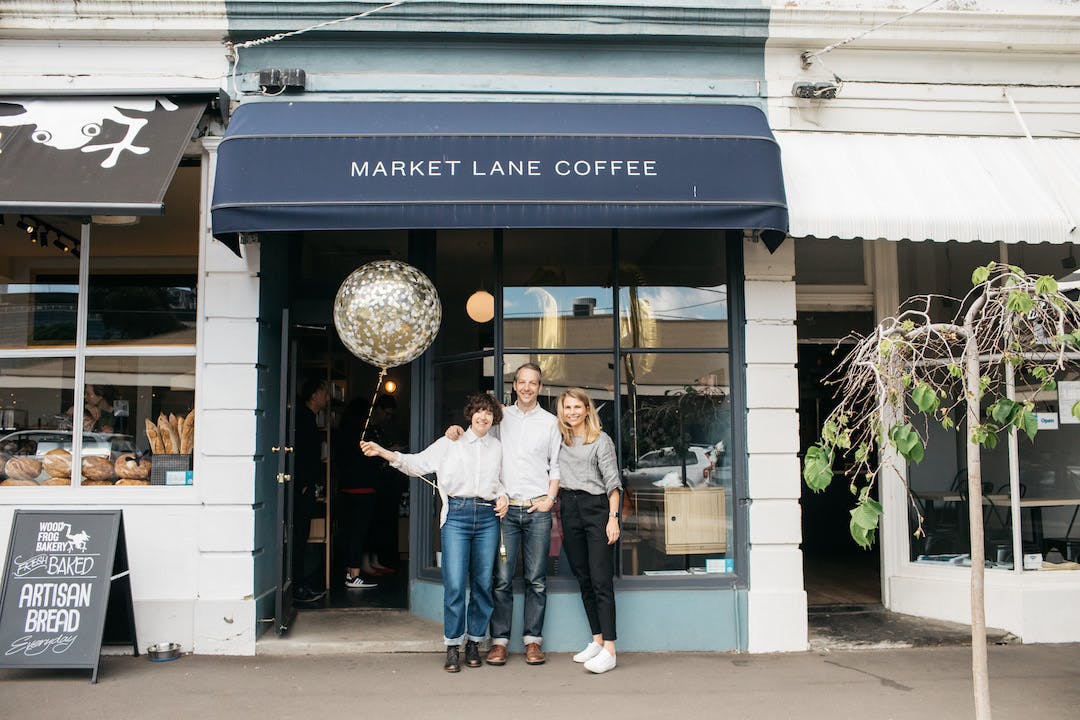 Market Lane's coffee for the future
From planting to pouring, Market Lane Coffee is committed to ethical production from beginning to end.
Traveling to origin, compostable coffee bags, and a vending machine that dispenses whole bean coffee are just some of the ways Market Lane Coffee is getting ethical and delicious coffee to customers. We had a chat with Tyson from Market Lane Coffee to find out what makes them who they are and how they're fairing in the pandemic.
Established in 2009, Market Lane Coffee is a Melbourne-based coffee roastery and retailer. Their mission is to sustainably source, roast, and share high-quality coffee from producers all over the world. "The emphasis at Market Lane is first and foremost on coffee, but our commitment to quality extends beyond coffee to every part of our business - from the milk we source from Timboon to the sugar we buy from Costa Rica. We think it is really important to know where these products came from and who produced them," says Tyson.
Along with serving coffee in their six stores across Melbourne, Market Lane also sells beans for home. "A big motivation when Jason and Fleur started Market Lane is to have our coffee in and around the markets of Melbourne, just because that's where they feel people are looking to buy nice produce, really nice wine, something special to take home with them."
Before the pandemic, 'traveling to origin' was a big part of Market Lane's work. "COVID-19 has put a halt to these plans for the time being, but thankfully, we have a lot of really strong relationships at origin. In fact, many of the producers we buy coffee from have been working with us every year since day one. It's really important to know the people you are working with as the countries that we buy coffee from don't have a lot of the same protections for workers and the environment that we may be used to in Australia."
Along with ethically sourced beans, the brand has started using coffee bags that are made from 100% renewable plant-based materials which can go straight into your compost, showing their commitment to sustainable production from beginning to end.
During the pandemic, the business has gotten creative about how they can continue to provide their products. "Since day one we've always been big on coming up with ways for customers to brew better coffee at home," says Tyson, "this week we've set up a vending machine that dispenses whole bean coffee out the front of our roastery in Brunswick East. It was something that Fleur had been thinking about for a while and we finally pulled the trigger on it during the lockdown."
Ultimately, when shopping at Market Lane, you can expect delicious coffee. For Tyson, "it's great to sell something like this that tells a story. There's so much behind each coffee and where it comes from. Yes, it's delicious coffee, but we think that knowing a little more about the people who produced it makes it even better."
Better food starts today
Same day grocery delivery from the best local shops