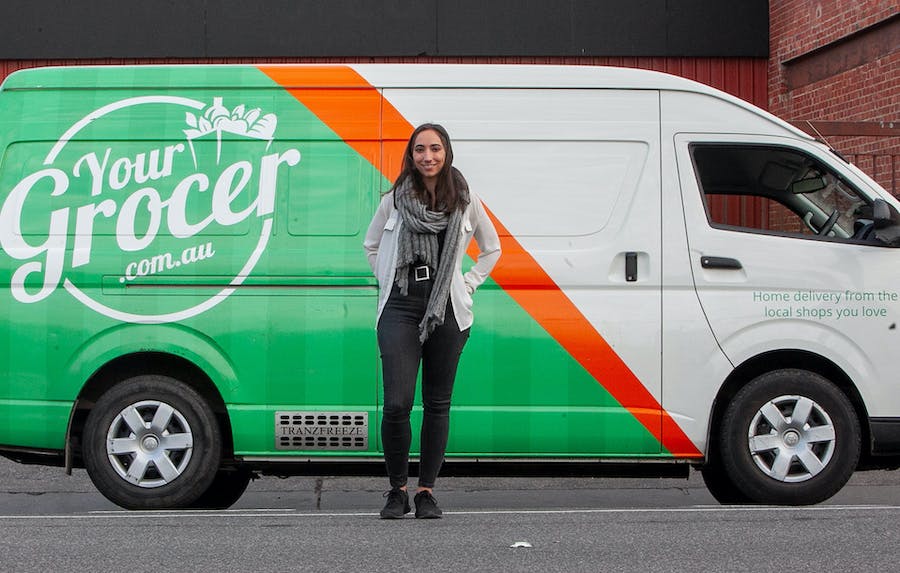 Lockdown 2.0: How we're continuing to take precautions
With lockdowns back, we wanted to give you an update on the ongoing efforts we're taking to ensure our team and customers stay safe, and that you have access to food and groceries from local independent shops.
The first lockdown resulted in us making several changes, and most of those remain in place for the foreseeable future. These include:
All deliveries are contactless - Our drivers will bring your order to your door, let you know they've arrived, and step back to say hi. Between every delivery drivers also sanitise their hands.
Keeping YourGrocer HQ safe - Only essential team members are heading into our distribution centre, where we've been sure to stick to social distancing, plenty of hand washing and sanitising.
We learnt a lot the first time around. So for Lockdown 2.0 there's a few more changes we wanted to let you know about:
New customer waitlist - To make sure you still have easy access to delivery slots, we've put a waitlist in place for new customers as of midday today. We'll onboard new customers on a first come, first serve basis - so please still encourage friends and family to sign up and we'll sort them out ASAP.
Priority delivery slots for members - YourGrocer members pay a monthly fee for unlimited deliveries, so we'll be limiting the number of casual customer delivery slots each day to ensure members can get consistent access to deliveries over the coming weeks..
Six days of delivery options - While we're doing our best to make as many deliveries as possible, we still expect most days to sell out. New delivery windows will become available at 11am each day for six days out.
Team member masks - We've been following Department of Health guidelines closely, and all team members are wearing masks in our warehouse and when picking up and delivering orders.
Staple stock levels - This one's for you! While we're doing our best to pack 100% of your order, ultimately we're reliant on our shops. In the first lockdown we saw that many of our smaller shops still had plenty of staples when the supermarkets were sold out. So if you want the best chance of a full order, try some of the speciality shops on YourGrocer for your staples. We'll continue doing our best to find you substitutes in cases where the shops run out of stock.
Finally, the whole YourGrocer team is super grateful for the support, feedback, and positivity that's come from our customers over the past few months. It's going to be another long six weeks ahead, and we'll keep you updated on any more changes.
Stay safe.
Better food starts today
Same day grocery delivery from the best local shops