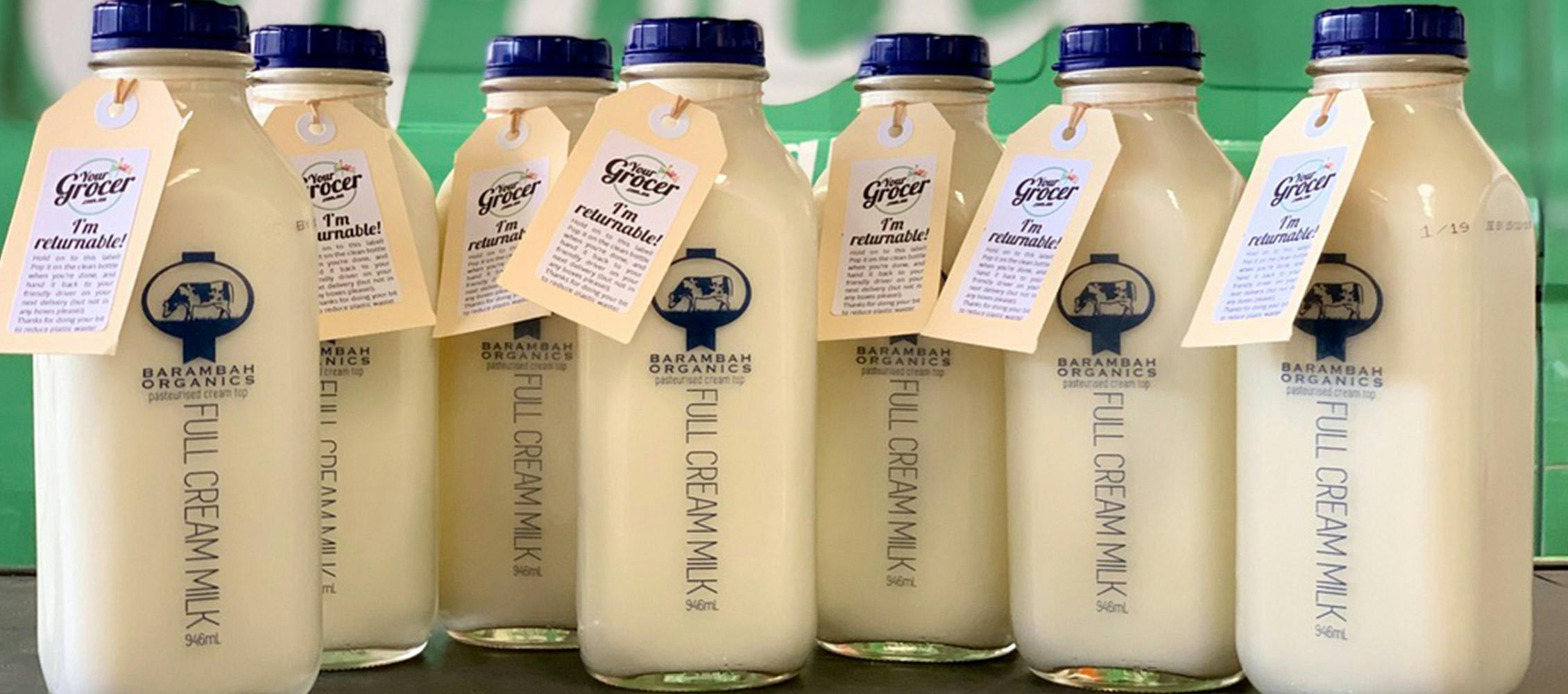 We're bringing milk delivery back to Melbourne!
YourGrocer is now delivering fresh milk from the farm to your kitchen bench in returnable glass bottles. To jump on the milk wagon, just add Barambah Organics Full Cream Milk (the glass bottle) to your next order. At checkout you'll notice a $2 deposit for each glass bottle you've ordered. When you finish your (delicious) milk, simply clean the bottle, hand it back to your driver on your next delivery, and the deposit will be credited back to your YourGrocer account. Simple!
Milk in glass is wonderful for a bunch of reasons:
Returned bottles are cleaned and reused, saving approximately 40 grams of plastic every time you go for glass - that's a lot less plastic to deal with!
The lids are sent to a company that makes prosthetic limbs - how great is that?
Milk stays cooler in glass, and we reckon it tastes better 
To start, we've partnered directly with an organic dairy which is ranked one of Australia's best for their sustainable land practices and animal welfare. Barambah Organics is family owned, so you can also be confident that your milk is fairly priced for their hard work. We have fallen in love with their award winning creamy milk - it's unhomogenised, so give it a good shake before you drink!
But this is only the beginning! We'll be adding more independent dairies and more types of milk and milk-alternatives soon. It's just the first part of our plan to offer a wide range of groceries in returnable, reusable containers - meaning less packaging for you to deal with, and less waste in every order.
Better food starts today
Same day grocery delivery from the best local shops