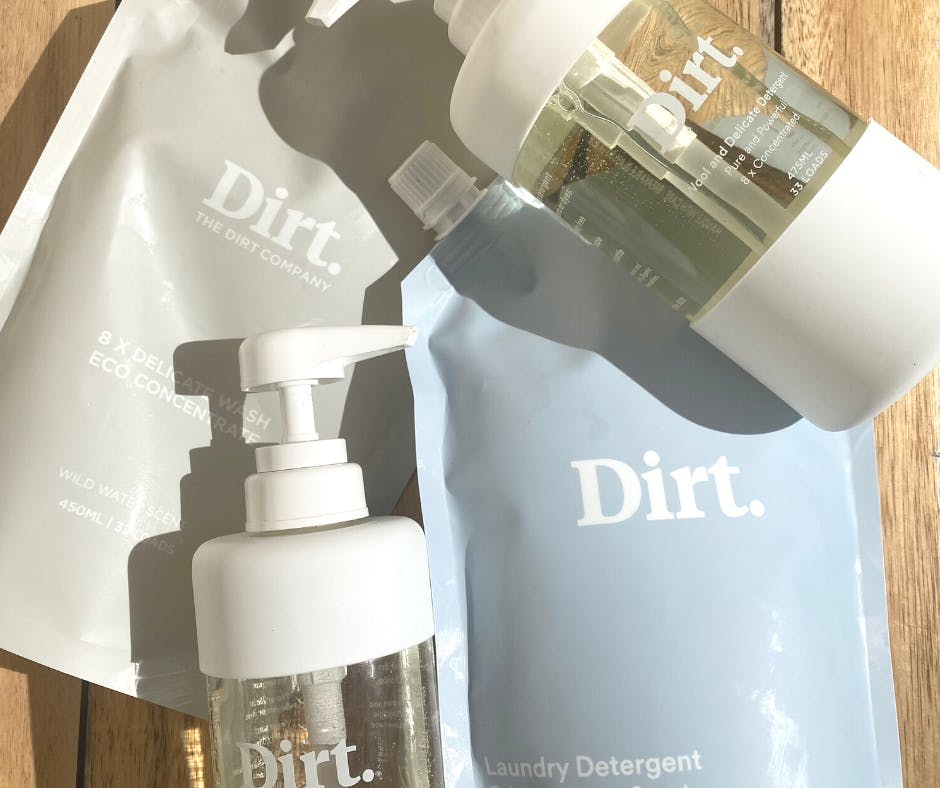 The Dirt Company - Australia's first zero-waste laundry liquid
Say goodbye to single-use laundry detergent jugs, and get your hands on Dirt's dispenser bottle (which comes filled with enough detergent for 30 washes), and Dirt's detergent refill packs next time you order.

When you're nearing the end of your bottle, simply order a refill pack. You can then return the empty refill pack when we next deliver to your house. The Dirt Company clean and re-use the refill pack, meaning zero waste!

Less plastic always catches our attention, and Dirt has created an ultra-concentrated formula meaning they can use 4x less packaging than standard supermarket brands, tick!

There's no nasties in their formula either, the ingredients are naturally derived, and 100% biodegradable - so it's a whole lot better for our waterways. Ingredients-wise - think nonionic surfactants, anionic surfactants, alkaline salts, organic enzymes, natural fragrance, and preservatives.

The company is Melbourne born and bred. The Dirt HQ is located in Kensington so you can't get much more local than that.

To get started, order your first Dirt dispenser bottle here. You'll find your laundry gets a whole load better!

Dirt's Eco Laundry Detergent and Wool And Delicates Detergent are available to add to your YourGrocer delivery today.
Better food starts today
Same day grocery delivery from the best local shops