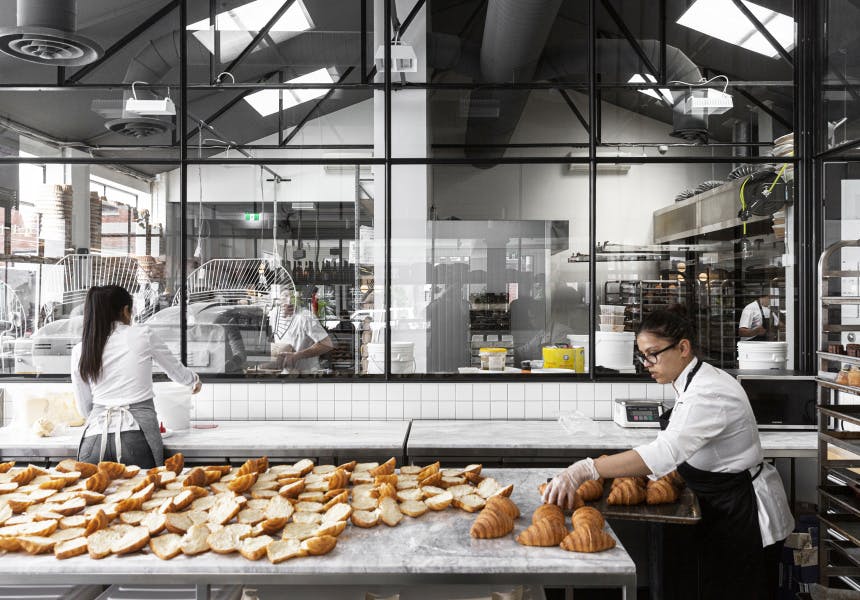 At Rustica Sourdough, slow and steady wins the race
Rustica is no doubt a Melbourne institution. From their iconic range of sourdough loaves to their savoury croissants and delicious espresso tarts, everything at Rustica is prepared, baked and cooked on-site.
Established in 2012 in Fitzroy by Founder and Renowned baker, Brenton Lang, the bustling Brunswick Street location has fast become one of the most successful and recognised bakery-cafes in Melbourne, and the business has since expanded to five different locations across the city. In early 2020, the brand opened its new flagship location. A 500 square meter warehouse on Chapel Street, where you can watch the theatrics of their bakers, pastry chefs, and chefs at work.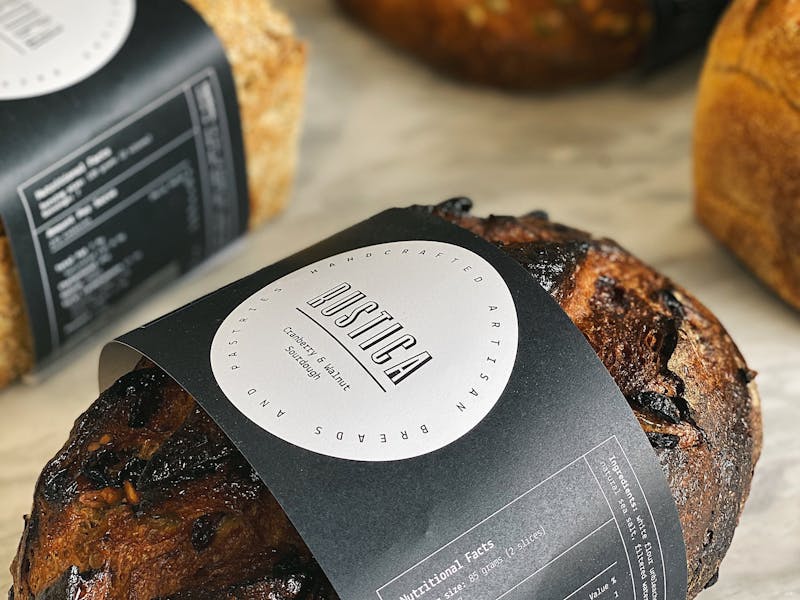 The sourdoughs are produced using a slow fermentation process of 36-48 hours depending on the variety of loaf. Based on the three key ingredients: Flour, Water, and Salt. They're then moulded with the hands of their highly skilled bakers, before being rested overnight, then baked fresh each morning.
With a focus on supporting sustainable farming practices, Rustica keeps things local. Their goods are baked with flour from Wholegrain Milling who mill 100% certified sustainable flour from farmers that focus on soil health.
The bakery minimises its food waste by donating any leftover products to local charities at the end of each working day.
If you're not sure where to start, the experts recommend trying their versatile White Casalinga, a Creme Brulee Brioche Donut for the sweet tooth, a Grazing Charcuterie Box if you feel like making a day of it, or the iconic Cranberry and Walnut loaf if you're after a serious bite that packs a punch!
Better food starts today
Same day grocery delivery from the best local shops