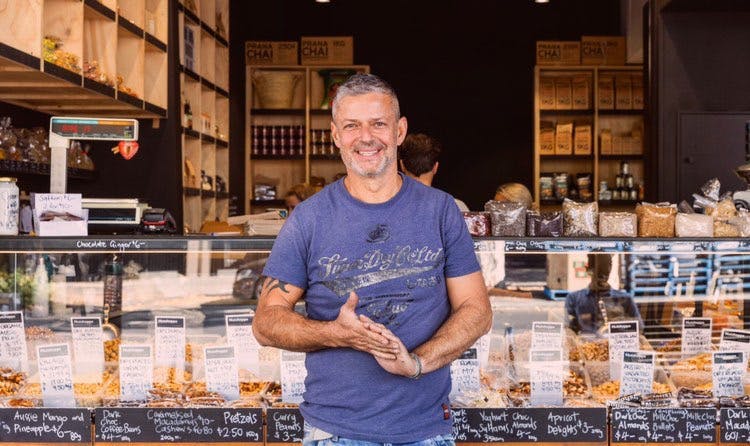 Quality and sustainability in a Nut...shoppe
Buying directly off local farmers and dry roasting everything themselves, the Nutshoppe sells a range of nuts and mixes that you know are of the highest quality whilst benefitting local farmers. We caught up with Chris to find out more about this specialty shop.

Founded by Chris' family in 1983, the first store was opened in Oakleigh and with much success, has now expanded and become a part of the bustling South Melbourne Market. "My parents started it in 83'. I've been involved since I was a kid. It's in the blood, ha, sort of." Chris says with a smile.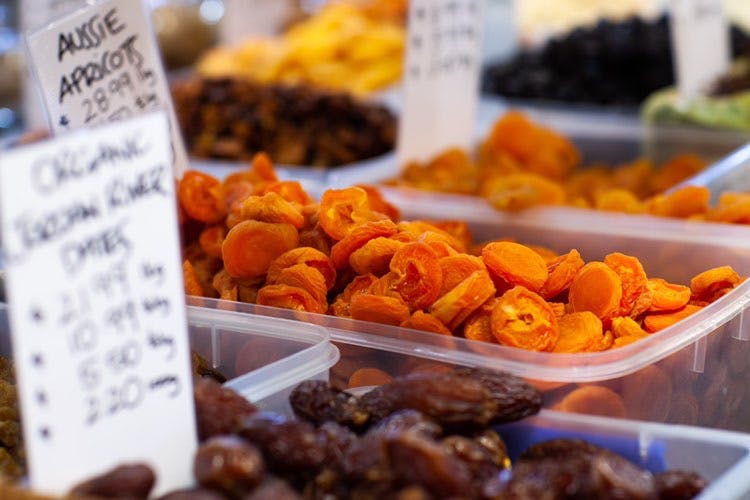 "It was originally a nut shop and we took it over. We buy direct off farmers as much as we can and support local. We dry roast everything ourselves. If the customer comes today and buys some almonds or some walnuts, we try to have the same thing available if they come again. We keep our quality as consistent as we can. Basically, that's it. We buy in bulk, we have warehousing, we're very competitive, we have a lot of organics as well." says Chris.
Just like the coffee beans from your local cafe, Chris explains, they roast the nuts two to three times a day. No oil, just dry roasting, "basically everything is dry roasted and you won't find it elsewhere because it's our specialty. We do walnuts that come from Tassie, they're pretty special. We have growers that we work with, for products like our sultanas, our pistachios, our pecans, our Australian apricots. It's all fresh and seasonal. If you ask me what's in season I can tell you. With products from overseas, you have no idea what you can be getting."
So, if you've never tried the Nutshoppe's nuts before, you can expect quality and sustainability. "We source everything from Australia that we can. Friendly service. Freshness. All in one package."
Better food starts today
Same day grocery delivery from the best local shops