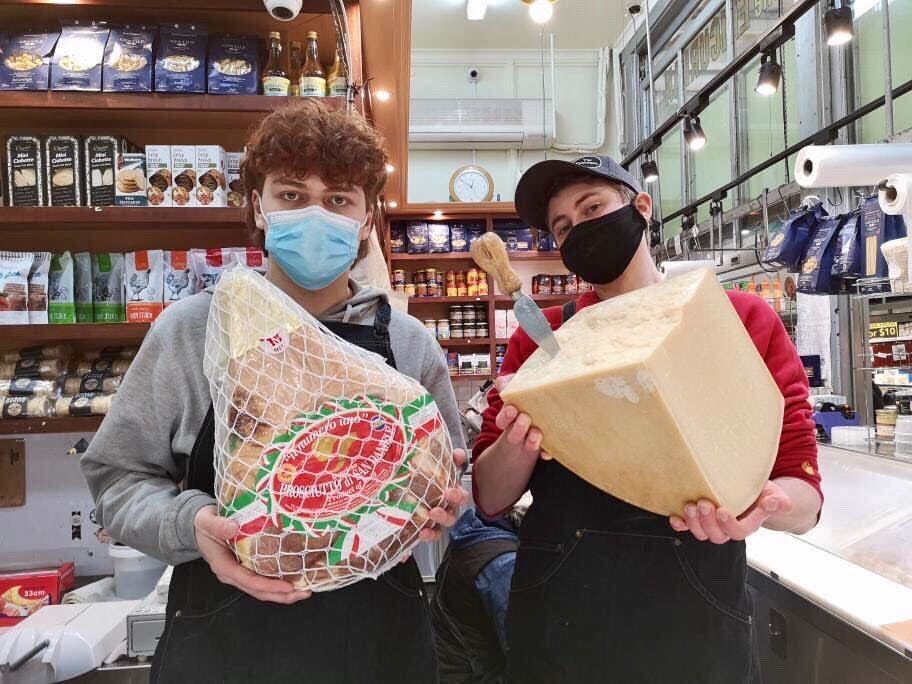 The Epicurean bringing together North Melbourne's finest
Donning a corner stall in Queen Victoria Market for two decades now, The Epicurean serves an eclectic range of small goods that pays homage to a strong mix of cultures. We spoke to Nick to find out more about the iconic deli.

An epicurean is one who is devoted to the enjoyment derived from fine food and drink. Taking ownership of the deli in 2016, Fiona and Luigi are doing exactly that.

"They've really moulded it in a way that represents their knowledge and their cultures," says Nick,  "Fiona is half Dutch Indonesian and half Australian Scottish. After previously working in Queen Victoria Market for 15 years at The French Shop, she has an amazing knowledge of French cheeses. Being here she has been able to expand and share more Dutch-inspired cheeses, as well as showing off some Indonesian heritage through dry goods which is great as there's not a huge platform for that in the market. Fiona's partner Luigi is Italian, so he brings his beautiful knowledge of cheeses, cured meats, and antipasto from his side of the family."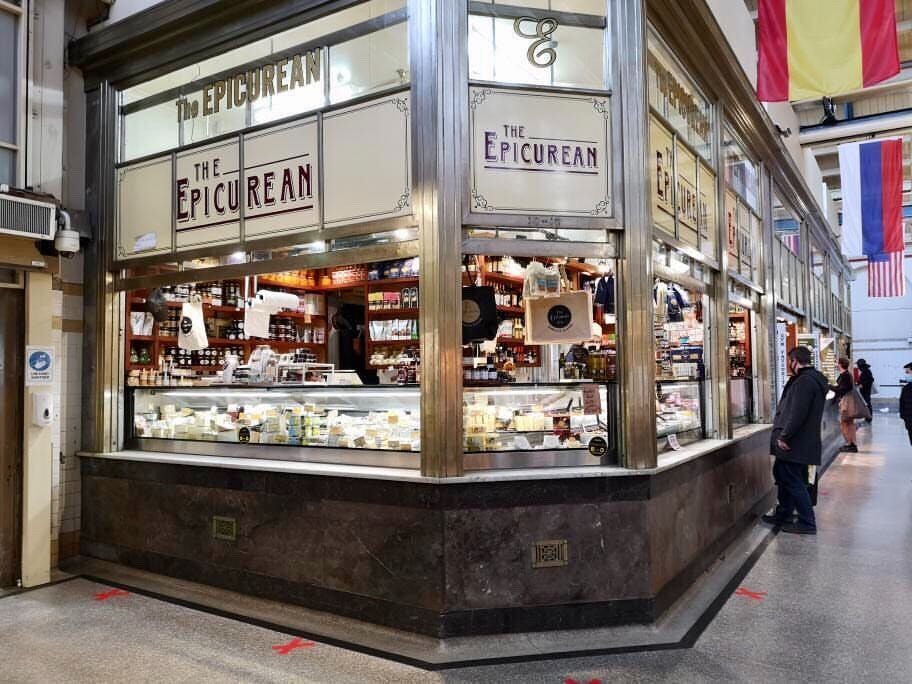 The question of why they love doing what they do was an easy one for Nick. "For me personally, it's learning more about where our food comes from and the level of work that goes into it. I was raised on a dairy farm, so I already knew a lot about the first steps, but coming here I can understand how much effort goes into getting food here. How much effort goes into getting some prosciutto here. Learning where the food is sourced and why it's important to know that. It's a combination of being knowledgable about your food from a health perspective but a cultural perspective too" says Nick. "It's also the work environment. It's just a small family business. Fiona and Luigi bought it to be able to work with their families and friends. That's always been the vibe of the shop. For example, while Fiona was working at The French Shop, one of our employees Mads had been coming to the markets with her father for two decades. She got to know Fiona and is now working with us. We're all basically family, maybe even too close for people who work together." he says with a smile. "Fiona and Luigi are very proud of the people that work here and always say how much they enjoy seeing us grow, not only in relation to our work skills and ethics but that they hope we see what they see; the ability to do and be whatever we choose once we eventually leave the business. That's what makes us an epic crew!" Nick adds.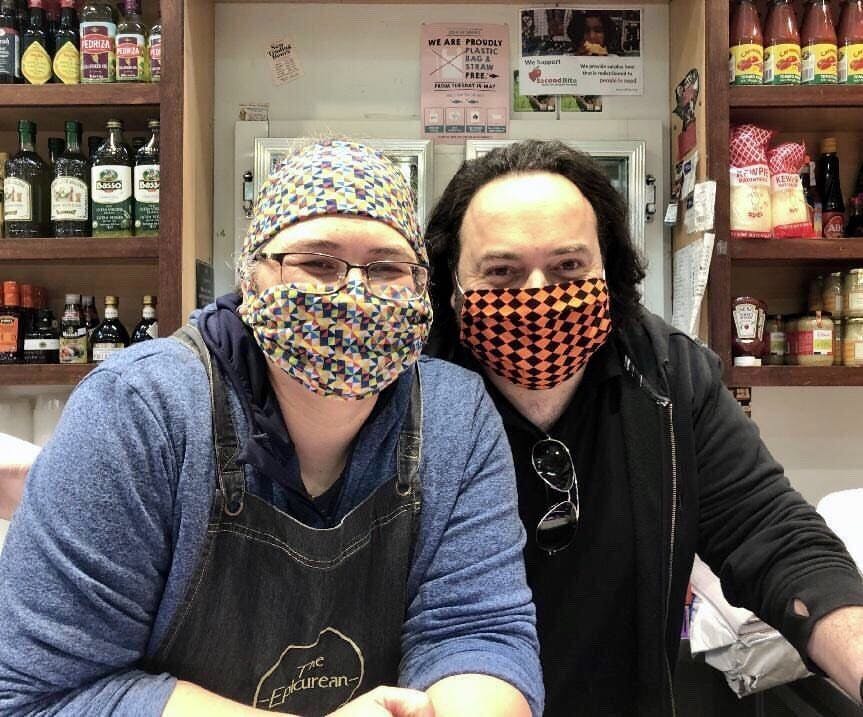 The Epicurean is as transparent as possible when it comes to their products, "we always point out if the products are organic or locally sourced, gluten-free, vegetarian or vegan," says Nick, "we try to have options for everyone. We have beautiful gluten-free and vegan tapenades, cheeses, and dips. We don't want to have just one definition for fine food, we want all of our customers to have something they are able to enjoy."

Pre-pandemic, one of the greatest joys for the business was their cheese tastings along with letting customers bring their own reusable containers, two things they can't wait to do again.

Ultimately, when you come down to The Epicurean and Queen Victoria Market, it's the energy and the people that will keep you coming back. "Everyone makes the effort to come to the CBD to see this historical site. Even if you aren't buying a huge amount, you can spend three or four hours here and make a day of it (post-pandemic of course!). People travel here to come and get their börek, their bratwurst, the cheese that they love. It's always a great atmosphere and a beautiful mix of people." says Nick.
Better food starts today
Same day grocery delivery from the best local shops