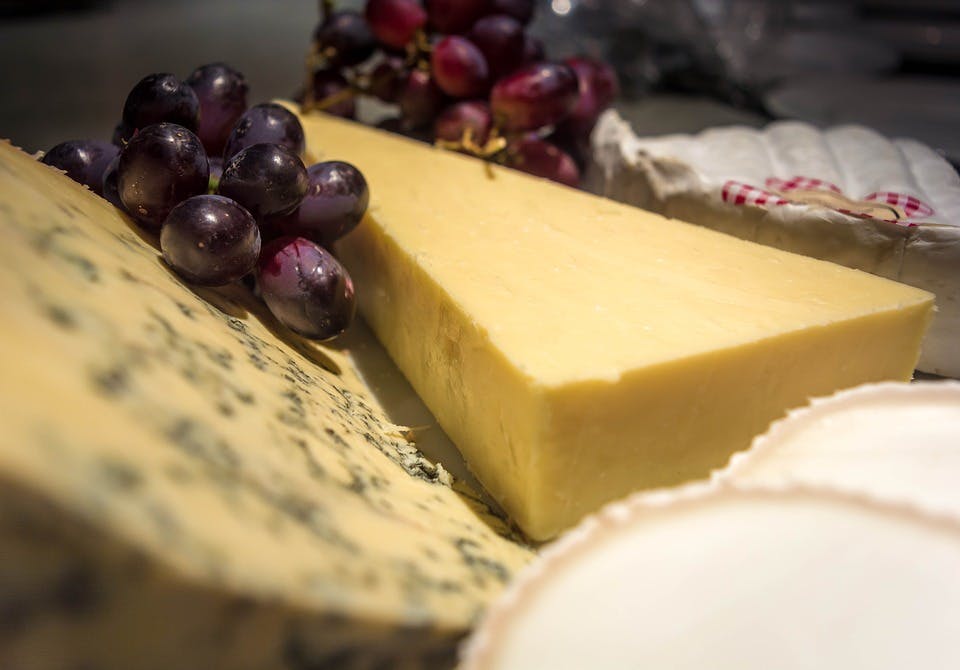 Creating the Ultimate Cheese Platter
We asked The Epicurean at Queen Vic Market for their advice on putting together a great cheese board.
The perfect cheese platter is made up of a mix of textures and flavours. An ideal cheeseboard at its simplest would have at least one cheese from each category but feel free to add multiple of each type of cheese to broaden the selection.
Hard Cheese: As the name suggests, hard cheese is firm. It is often aged to intensify the flavour and many hard cheeses are lactose free, which is great news for anyone who suffers with lactose intolerance. Cheddar cheese is the classic hard cheese. However, Manchego, Gouda, Pecorino and Parmigiano Reggiano are delicious European cheeses that can add texture and intensity to a cheese platter.
Soft Cheese: In my experience, soft cheeses always seem to be finished first on a cheese board- perhaps because they work so well in contrast to crackers and bread. In general, soft cheeses also have the mildest flavour so even those averse to cheese get around them. Brie and Camembert seem to be firm favourites for their creamy texture. If you only want one, brie has a creamier flavour and tends to be runnier whilst camembert has a more intense, earthy taste and is generally denser than its counterpart. Other great soft cheese choices are: sweet and fluffy ricotta or salty and crumbly feta.
Blue Vein Cheese: Though certainly an acquired taste, blue cheeses add truly unique flavours to a cheese board and shouldn't be left out. Castello Blue or Stilton are a popular choice for their sharpness and Roquefort is renowned for its strength of flavour. If you're looking for something a little milder, a Danish Blue still offers a lot of flavour but its much creamier than most blue cheeses which helps balance the taste.
Remember that a cheese board isn't complete without the complimentary flavours of fresh or dried fruit such as apples or grapes as well as a quince paste or a chutney.
Finish off your spread with a selection of crackers or toasted bread to provide the perfect base for your cheese selection.
And if you want The Epicurean to prepare something for you, checkout their ready made Cheese Platters.
Better food starts today
Same day grocery delivery from the best local shops