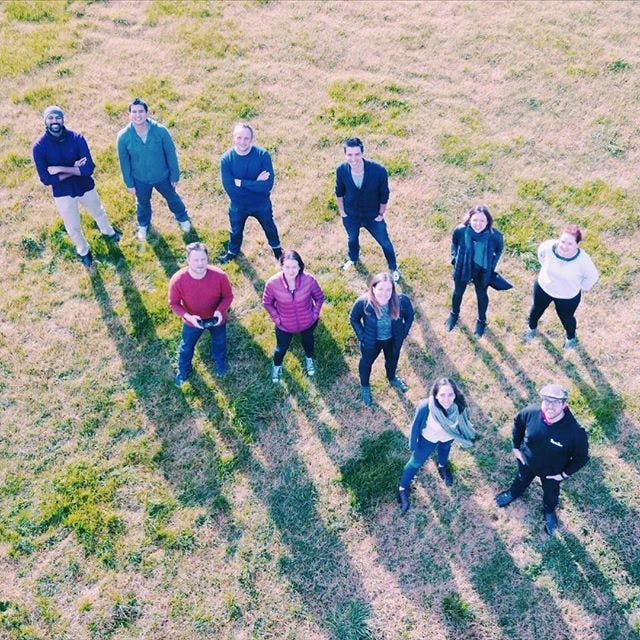 Will you help me grow YourGrocer?
Asking for help is always humbling. *Gulp* here goes...
I'm wondering if you can help me?
4 years ago, I started this business with some pretty big goals.
I wanted to shake up Australia's supermarket duopoly, because we have the 2nd most concentrated grocery market on Earth.
I wanted to create a way for busy people to get great food and support independent shops.
I wanted to eat fish that didn't come out of a box in the freezer.
I never wanted to push a trolley around Coles or Woolies again.
We're still tiny compared to the big two, but we're starting to make a difference.
In suburbs like Brunswick East, Clifton Hill and Fitzroy North, we have more than 20% of the online grocery market.
When I say "we", I mean the 80 independent, family-owned shops who are the lifeblood of our neighbourhoods. We're fighting back against the supermarkets by providing better value and convenience - and it's working.
We've delivered $4.5m of groceries from these local businesses since we started.
Over the last 4 years, many people have told me that our business won't work outside of Melbourne's inner north. They've told me that outside of Brunswick, people don't care about shopping local and we should stick to our niche.
But I don't believe this. I believe most people care.
Whether we live in Brunswick or Berwick, I believe that most humans want to help other humans.
I also believe that buying produce from locally owned stores, who in turn support a healthy supply chain, is an incredibly human thing to do.
This is why we're starting to deliver to EVERY suburb in Melbourne.
From now on, all your friends and family across town can get access to Melbourne's favourite butchers, bakers and candlestick makers - with same-day delivery!
For a small business like us, this is a big (and kinda scary) step.
How can you help?
You may have told your friends and family about YourGrocer already, but chances are they were outside of our delivery area at the time.
I was wondering whether you could help me out by giving us one more 'shout out'? Maybe on your social media, work email or family whatsapp group?
It would mean the world to me and would help us grow big enough to give Coles and Woolies a real shake up.
As a thank you, we'll also reward you with credits for every new customer who joins via your unique link.
Thanks so much :)
Sincerely,
Morgan
Co-founder @ YourGrocer
Better food starts today
Same day grocery delivery from the best local shops