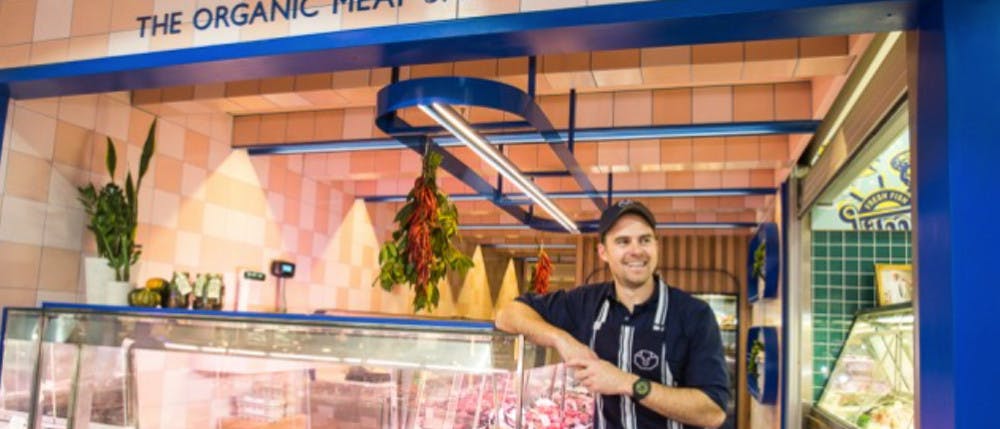 The Organic Meat Specialist (T.O.M.S)
Recently we caught up with the folks at T.O.M.S organic butcher at the South Melbourne Market and asked them a thing or two...
How did you get started?
The Organic Meat Specialist (T.O.M.S) has been operating since August 2007 at the South Melbourne Market and was born out of a desire to educate and take Organic meat to the punters. Along with the help of some well-experienced butchers and some great staff, Tom taught himself the trade and established the brand.
Where do you source most of your produce from?
Direct from the FARM... We don't use wholesalers and we know and love our Farmers. As local as possible or the best possible alternative!!
What makes you different from other similar stores?
We advocate eating Organic sustainable meat in smaller portions and less often. If each one of us made this change then together we can correct the imbalance in the environment and leave a lasting legacy for future generations. We know our Farmers, and unlike supermarkets and many other butchers, we do not buy from wholesalers.
We love our farmers stories and their passion for rearing exceptional livestock in a way that nature intended. That is, they eat what they are supposed to eat and live their life in their natural environment.
What's your favourite meal / recipe?
Slow-Roasted rare breed and authentic free-range Pork Shoulder... on the bone and with loads of crackling. Cooked overnight at 90C then pulled apart and shared with your loved ones. Nothing better!!
What's something few people know about your business?
Tom used to be an Aircraft Engineer... He's still trying to make pigs fly!
Best thing to buy from you store in winter?
Any braising meat or a cracking roasting joint with plenty of fat coverage.
Any other interesting info you would like to share?
We are South Melbourne Markets oldest Organic Butcher and of course the best. Our meats are truly Organic.
Order your organic and grass fed meat from Meatwell, Peter's Meats and Meatsmith, we'll home deliver.
Better food starts today
Same day grocery delivery from the best local shops