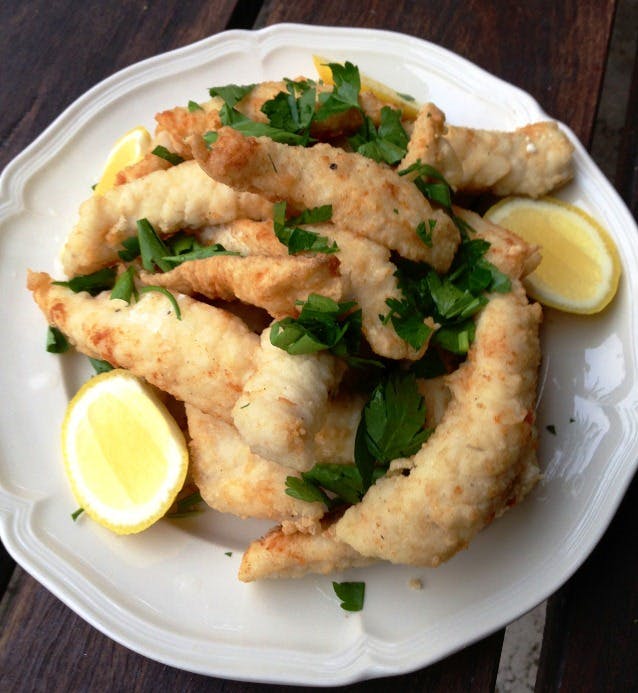 Flathead Fillets
This is a really quick and delicious way to cook flathead—great for during the week. This recipe serves 5 people.

1 kg of flathead
Salt and pepper
Flour
Olive oil
Lemon wedges and parsley to serve

And now the easy part…

Step 1
Slice the flathead fillets in half and toss them in a little flour, salt and pepper.

Step 2
Add the olive oil to the pan and set to high heat. When it's hot, reduce to medium and throw the fillets in.

Step 3
In small batches, cook the fillets until cooked through and golden.

Step 4
Garnish with a generous squeeze of lemon and sprinkling of parsley. Serve with a salad or veggies and some potato fries (sweet potato fries for a healthy option).
Et voilà!
Photo credit and recipe inspiration to the wonderful Paddington Foodie.
Better food starts today
Same day grocery delivery from the best local shops