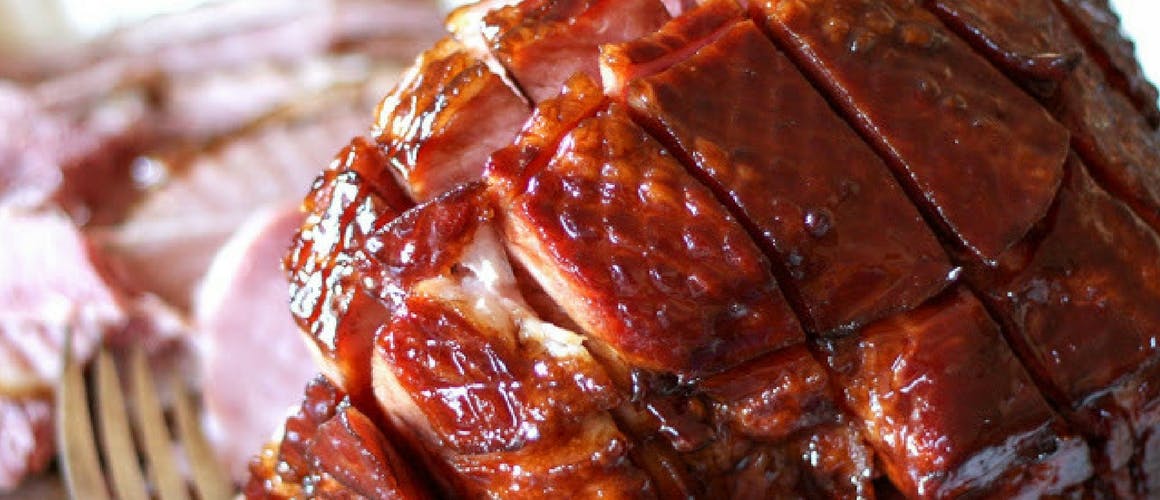 Balsamic and Dijon Glazed Christmas Ham
Need Christmas ham inspiration? We're here to help! Check out this awesome Balsamic and Dijon Glazed Ham recipe. Don't forget to check out our Christmas delivery times on the website to arrange your delivery of the tastiest hams and more from the best local butchers around!
Serves: 10 - 20 people
Prep & Cook time: 1.5 - 2 hrs
Method:
1. Place the ham on a large cutting board and score the ham with cuts, 1cm deep in a diamond pattern. This process allows the glaze to penetrate deeper into the ham.
2. Preheat the oven to 170 degrees. Line a large roasting pan or a heavy rimmed baking sheet with foil and place the ham cut side down in the pan. Roast 45-50 minutes. While the ham begins roasting, combine the sugar, vinegar and mustard in a small cup or bowl. Set aside next to the stove.
3. Remove the ham from the oven and baste generously with the glaze, using about 1/4 of the glaze. Continue to roast the ham until it is deep brown and glazed, brushing the ham with more glaze every 10 minutes or so.
4. Start by roasting the ham for 50 minutes, then baste it, 10 minutes more, baste again, 10 minutes more, baste it generously with all remaining glaze one last time and finished roasting it for 5 more minutes. An average of 15 minutes cooking time per kilo of ham should be just right.
5. Transfer the ham to a large platter and let rest 10-15 minutes prior to slicing. Enjoy!

Better food starts today
Same day grocery delivery from the best local shops