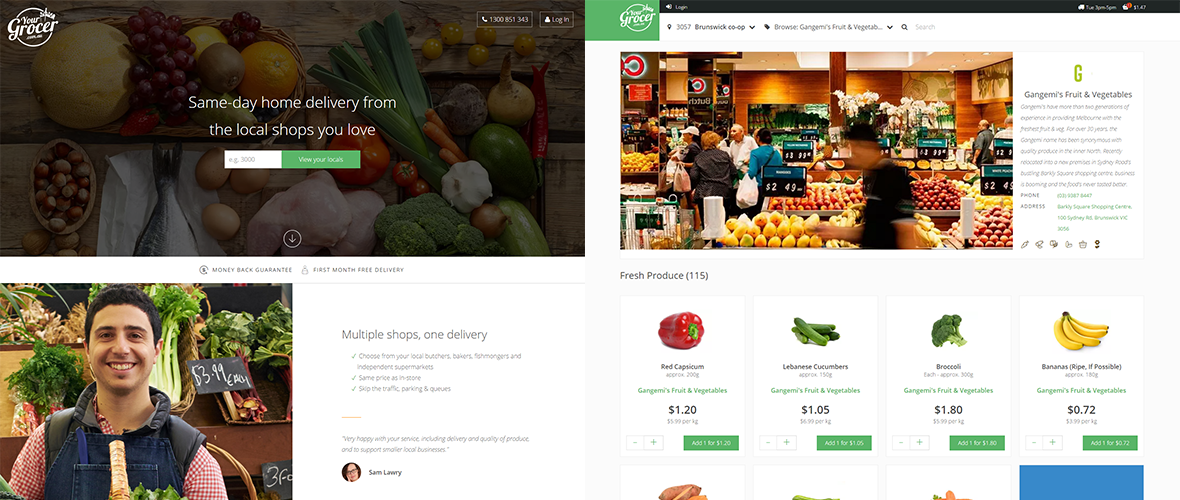 Welcome to the new site!
Big news! This week we're rolling out a new, updated version of the YourGrocer website.
The existing design has been around since the early days of the business, and has served us faithfully up to this point. However, with lots of new features in the pipeline, we thought it was time that the website got some love and attention.
So we've spent the last month or so updating the site to be more clean and modern, but without losing our local vibe.
Most of the website works just the same as you're already used to, but there's one big change that we wanted to talk about before releasing it - the new menu.
Here's how the new menu works:
If you want to change the delivery run you're shopping from, or change your postcode, click the first menu option - the location header.
If you want to browse the list of shops or products available in a run, hit the second option, the 'Browse' dropdown. This adapts to show you where you are in the site.
Thirdly, you can search by clicking on the 'Search' header. This is similar to the old design.
That's it!
Your shopping cart, account options and delivery slot picker are all still at the top - they look slightly different but that's it.
We'd love to hear your feedback, so once you've used it, click here to give us feedback: https://goo.gl/forms/LBzugXEapMZEPd0o1