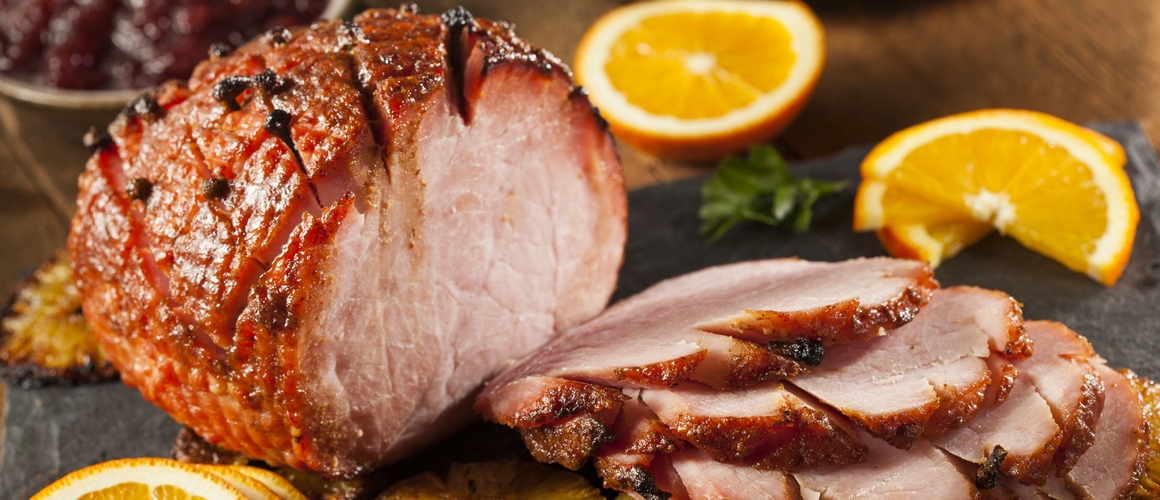 The BEST Christmas Ham Glaze!
My usual glaze recipe uses a combination of orange juice with brown sugar, marmalade and mustard seeds - and is DELICIOUS. This one is a little twist on that, using apple cider in place of the orange juice because apple and pork are a match made in heaven.
Ingredients:

1 whole leg of ham*
1 bottle dry apple cider
3 whole nutmeg
1 tablespoon black mustard seeds
1 tablespoon cloves
Juice and zest of 2 oranges
1 cup brown sugar

Method:
Begin by preparing your ham. First step is to run a small knife around the rind to loosen from its attached parts before running your hands under the skin to remove. You want to make sure you dont cut off the fat, this will keep the meat moist as well as render down and become delicious!

Keep the skin for storing your ham.

Score the fat for that tradition Christmas look - running a small knife across the length before criss crossing to create small diamonds all along the ham.

Preheat the oven to 160C. Add all of the remaining ingredients into a saucepan and bring to the boil. Cook, reducing for 10 minutes or until the volume has reduced by half. Place the ham onto a roasting pan and cover with the glaze.

Cover with foil and bake for 1 hour, basting with the pan juices every 30 minutes. Remove the foil and bake for a further 1 hour, or until the ham is stick and dark.
* There are a few options when buying your ham:
Full leg, bone in
Half leg, bone in
Full leg, deboned
Half leg, deboned

The great thing about leaving the bone in is the extra flavour it provides - plus you can use the left over bone for a great pea and ham soup.

The best part about deboned? SO easy to carve. So it really is up to you. It's also good to consider your oven size, if you have a smaller oven, deboned might be best.

Try and source the best quality ham that you can afford - Australian pork is always preferable to imported pork. Stay tuned for a blog post about our favourite hams!