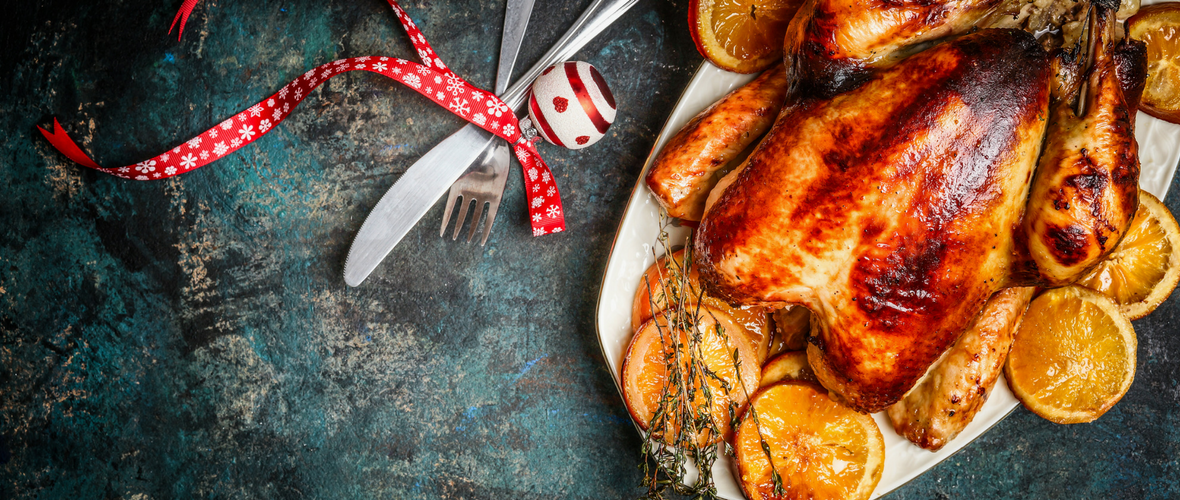 How to brine your Christmas turkey
Since we're already talking turkey, lets talk how you can make your Christmas turkey the best it possibly can be. The answer? Brine.
During the brining process, the turkey absorbs extra moisture which helps it stay juicy while cooking (no lie). But even better than the extra moisture? The FLAVOUR. Brining the turkey means that salt and sugar are absorbed directly into the meat (as well as any other aromatics) which means that your bird is perfectly seasoned all the way through.
Moist + flavoursome = winner.
6L water
1 1/2 cups coarse salt
6 bay leaves
2 tablespoons whole coriander seeds
1 tablespoon dried juniper berries
2 tablespoons whole black peppercorns
1 tablespoon fennel seeds
1 teaspoon black or brown mustard seeds
1 fresh whole turkey (6-7kg), patted dry, neck and giblets reserved for stock, liver reserved for stuffing
1 bottle dry Riesling
2 medium onions, thinly sliced
6 garlic cloves, crushed
1 bunch fresh thyme
This is a simple recipe. To begining bring 1 litre of water to the boil and add the salt and spices and simmer until the salt has disolved. Allow to cool before adding the rest of the water, reisling, onions, garlic and thyme.

The trick to this recipe is finding a container large enough to fit the turkey! I use a large, new bucket. Simply submerge the bird into the bring solution and cover with a baking paper. If the turkey floats, weight down with a plate.

I like to brine my turkey for around 3 days in the fridge - you'll have to remove some shelves to fit it!

The above recipe is just a guide - you can add any aromatics you like, some of my favourites? Cinnamon, star anise, cloves and nutmeg. You have also add 1/2 cup brown sugar for a mild sweetness.

After three days, remove the bird from the brine and pat dry. I like to allow it to dry out in the fridge for a day or two so that the skin can get crispy in the oven as it roasts. I would recommend begining this process at the start of Christmas week.