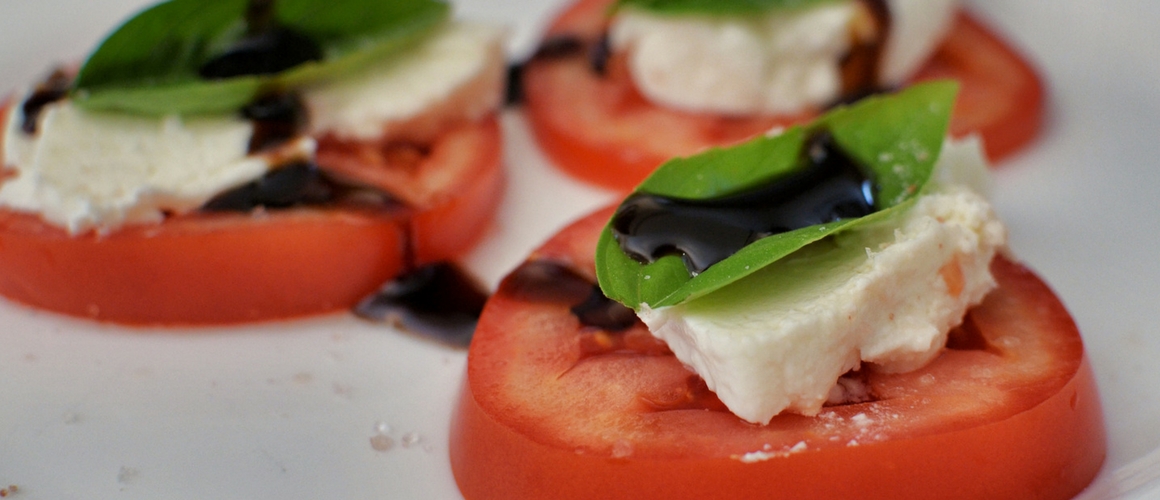 Caprese Salad
With the forecast improving as we get closer to Christmas, we're all craving some freshness in our dinners right? The Italian classic Caprese salad is a great add-on to all family dinners, and upcoming summer lunches!
Serves 4 - 6 People
Prep time: 10min
Ingredients:
1 Large fresh mozzarella
1 Glug of olive oil
Basil handfull
3 Large tomatoes
Pinch of salt
Pinch of peper
Method:
1. Slice each tomato from top to bottom into 1cm thick slices. Place on a serving plate and top with the mozzerella and basil leaves. Sprinkle with salt and pepper.
2. Just before serving, drizzle the salad with oil.
Optional: Add a little balsamic or lemon juice.