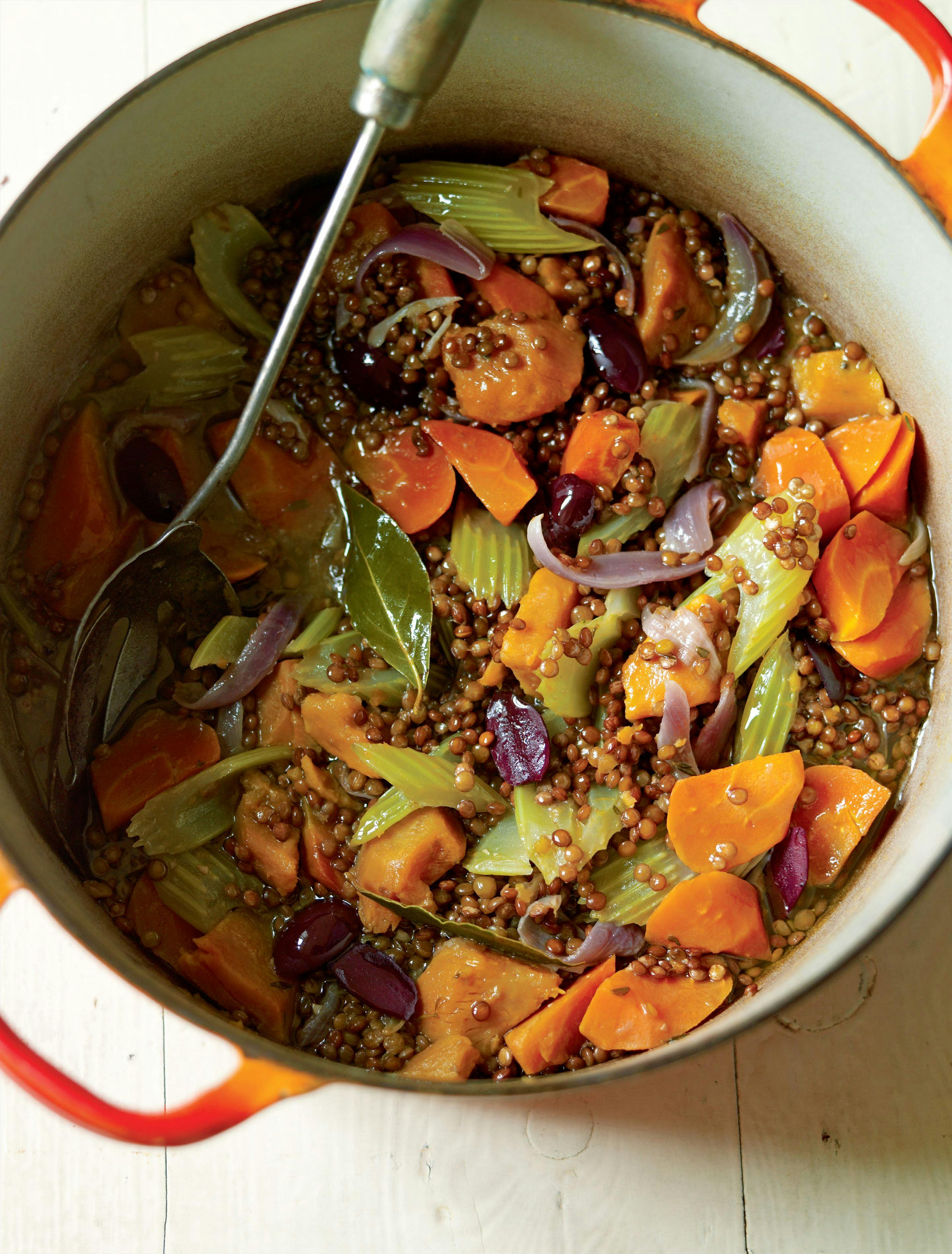 Persian Red Lentil Casserole with Vegetables
45 mins active prep time, 6 servings, $4.56
Showcasing Persian red lentils and olives in the same dish, this vegetarian casserole has a wonderful Mediterranean flavour, is filling and also tastes delightful as leftovers (if there's any left!).
This recipe is from 'Feel Good Food' by Tony Chiodo, published by Hardie Grant Books, $4.
See full recipe at cooked.com.au
Photography © Chris Chen
Ingredients
1 red onion, cut into wedges
2 garlic cloves, crushed
1 carrot, sliced on the diagonal
2 teaspoons thyme leaves
1 celery stalk, sliced on the diagonal
200g sweet potato, sliced on the diagonal
1 cup dried persian red lentils
5 cups vegetable stock
2 bay leaves
8 pitted black olives, sliced
2 tablespoons extra virgin olive oil
1 teaspoon sea salt
1/4 teaspoon freshly ground black pepper
See the full cooking method at cooked.com.au.
Better food starts today
Same day grocery delivery from the best local shops