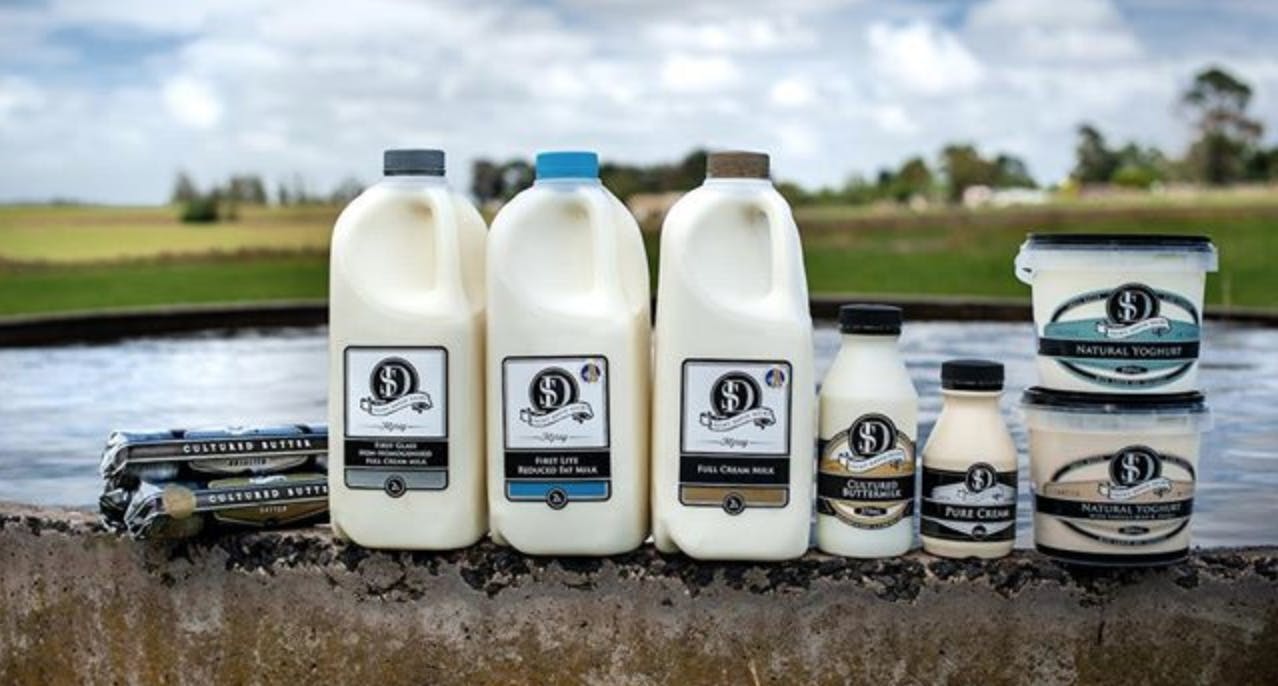 Introducing Saint David Dairy - Melbourne's Favourite Milk
Next time you're at your favourite cafe grabbing a coffee, check out the milk they're using. Chances are it's from Saint David Dairy in Fitzroy. Saint David milk is the go-to for the best baristas in Melbourne because it's always fresh, and consistently brilliant. And now you can find out for yourself, with Saint David Dairy products available on YourGrocer.
Saint David source all of their milk from ethical dairy farms in Gippsland. The milk is delivered to their HQ in Fitzroy where it's processed and packaged with no additives or byproducts. And to top it off, everything down to the packaging and labels is produced in Melbourne.
To check out their selection of milk, butter, cream and yoghurt, head over to Saint David Dairy on YourGrocer.
Better food starts today
Same day grocery delivery from the best local shops