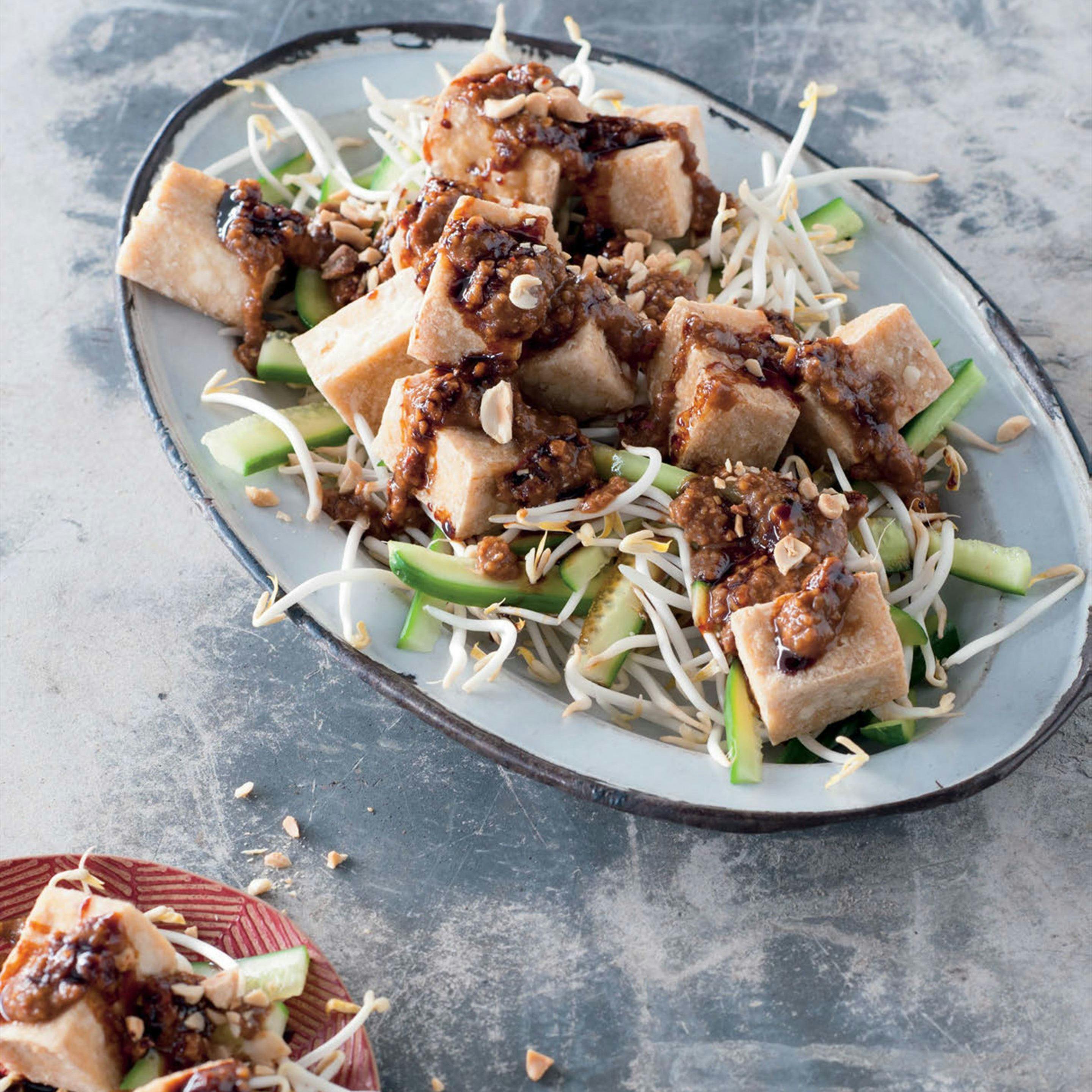 Tofu with peanut sauce
"The Indonesians, particularly on the island of Java, excel at cooking tempeh and tofu. Often these delicious (and cheap) staples are served in curries, or they are deep-fried, as in this recipe. Tofu particularly, because its own flavour is relatively bland, takes on other flavours readily and, if you always think of it as a wholly vegetarian food, think again. This dish, with its peanutty dressing, is gutsy and filling and oh so delicious. It will win over even the most avowed red meat eater."
This recipe is from Antony Suvalko and Leanne Kitchen's book, East, published by Hardie Grant Books and available at Cooked.
Photography (C) Leanne Kitchen.
Ingredients
200g mung bean sprouts
4 lebanese cucumbers, trimmed and cut into batons
peanut oil, for deep-frying
600g firm tofu
rice flour, for coating
50g roasted unsalted peanuts, crushed
Peanut Sauce
2 1/2 tablespoons shaved palm sugar
2 1/2 tablespoons tamarind pulp
250ml water, boiling
5 red bird's eye chillies, chopped
3 garlic cloves, chopped
160g roasted unsalted peanuts, chopped
1 tablespoon kecap manis
1 tablespoon lime juice
Method
For the cooking method, please visit cooked.com.au.
Sign-up to order these ingredients as a meal kit.
Better food starts today
Same day grocery delivery from the best local shops