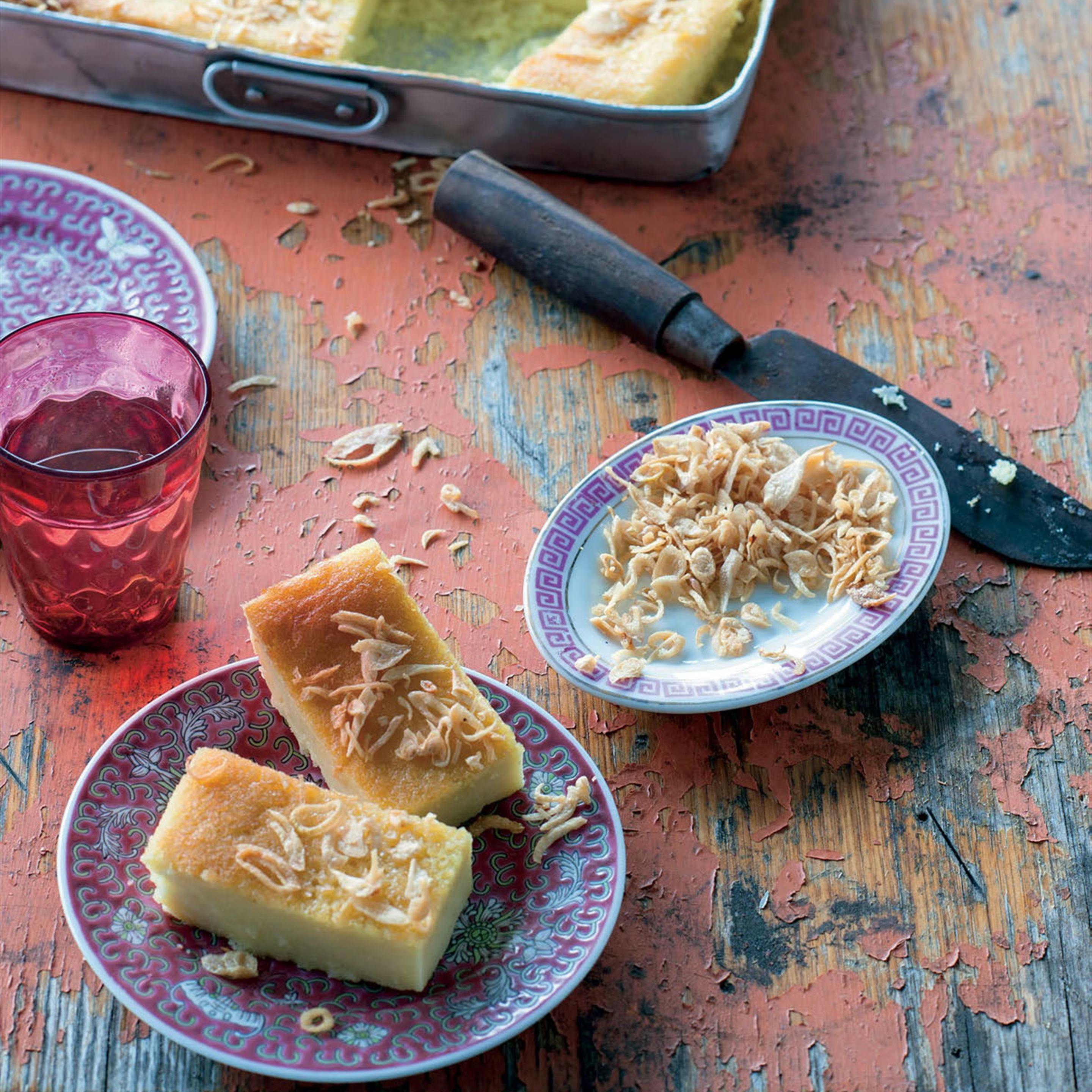 Mung bean custard
"There's a school of thought suggesting desserts like this were introduced into the Siamese court during the seventeenth century by a Portuguese woman called Maria Guyomar de Pinha. It's a longer story than we have room for here, but suffice to say, this custard-style dessert, with its unmistakably Thai touches, is totally delicious. It's our kind of treat."
This recipe is from Antony Suvalko and Leanne Kitchen's book, East, published by Hardie Grant Books and available at Cooked.
Photography (C) Leanne Kitchen
Ingredients
150g dried split mung beans, soaked in cold water overnight
vegetable oil, for greasing
230g caster sugar
6 large eggs, lightly beaten
2 tablespoons cornflour
250ml coconut milk
1/2 teaspoon salt
Fried shallots, to serve
Method
For the cooking method, please visit cooked.com.au.
Sign-up to order these ingredients as a meal kit.
Better food starts today
Same day grocery delivery from the best local shops