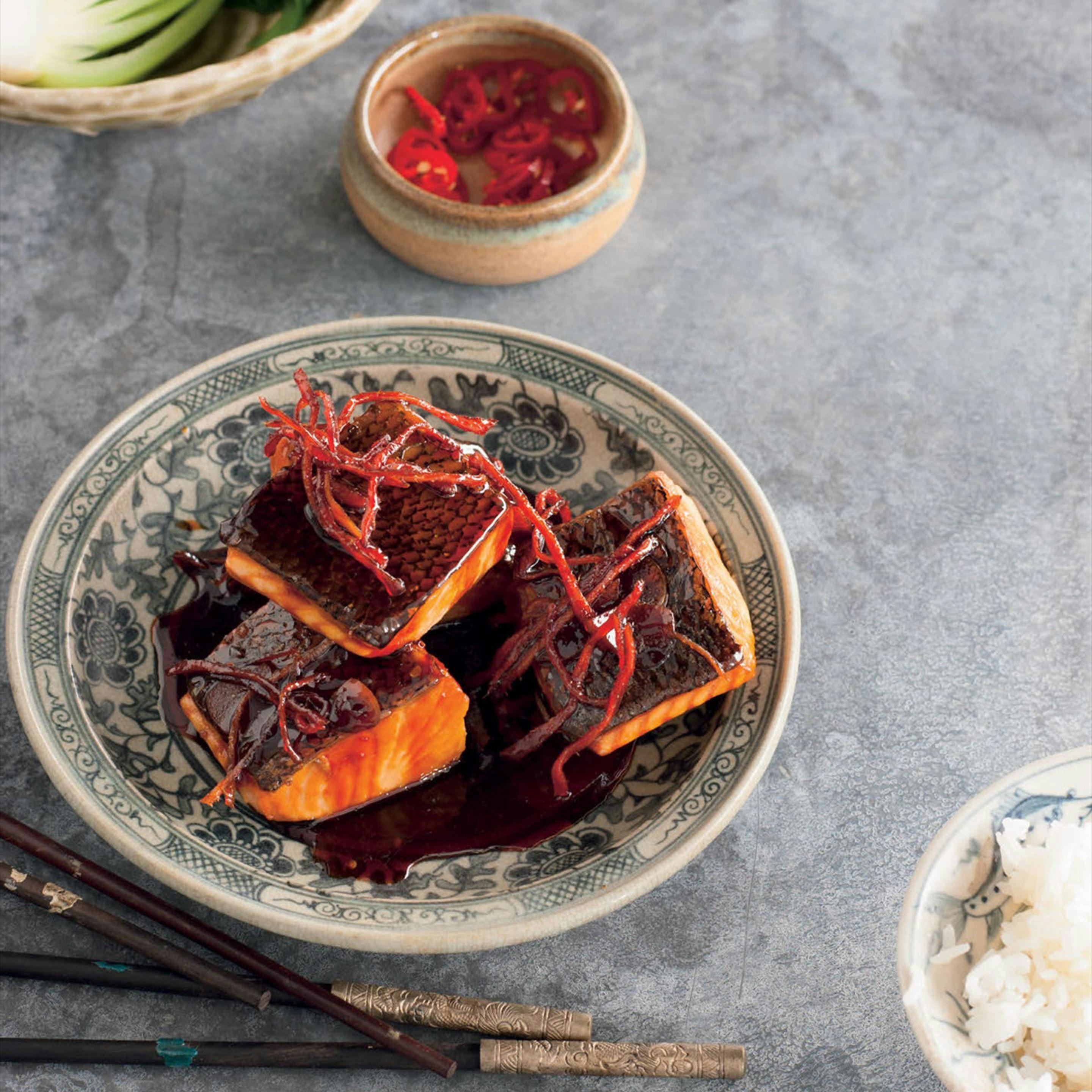 Caramel galangal salmon
"Vietnam has some unique ingredients and techniques in its huge culinary repertoire, including the use of dark, caramelised sugar in simmered dishes. We love this salmon recipe and it's so simple and quick to put together. You can make the caramel sauce a few hours in advance, if you like, and then cook the salmon at the very end. We also like to make a version of this dish with french-trimmed chicken legs instead of the fish, and loads of julienned fresh ginger. Serve with steamed rice and bok choy."
This recipe is from Antony Suvalko and Leanne Kitchen's book, East, published by Hardie Grant Books and available at Cooked.
Photography (C) Leanne Kitchen
Ingredients
800g salmon fillets or ocean trout, skin on
90g caster sugar
125ml coconut water, or more if necessary
2 1/2 tablespoons fish sauce
1 tablespoon oyster sauce
2 garlic cloves, thinly sliced
4 cm piece fresh galangal, cut into fine matchsticks
2 red bird's eye chillies, thinly sliced, to serve
Method
For the cooking method, please visit cooked.com.au.
Sign-up to order these ingredients as a meal kit.
Better food starts today
Same day grocery delivery from the best local shops