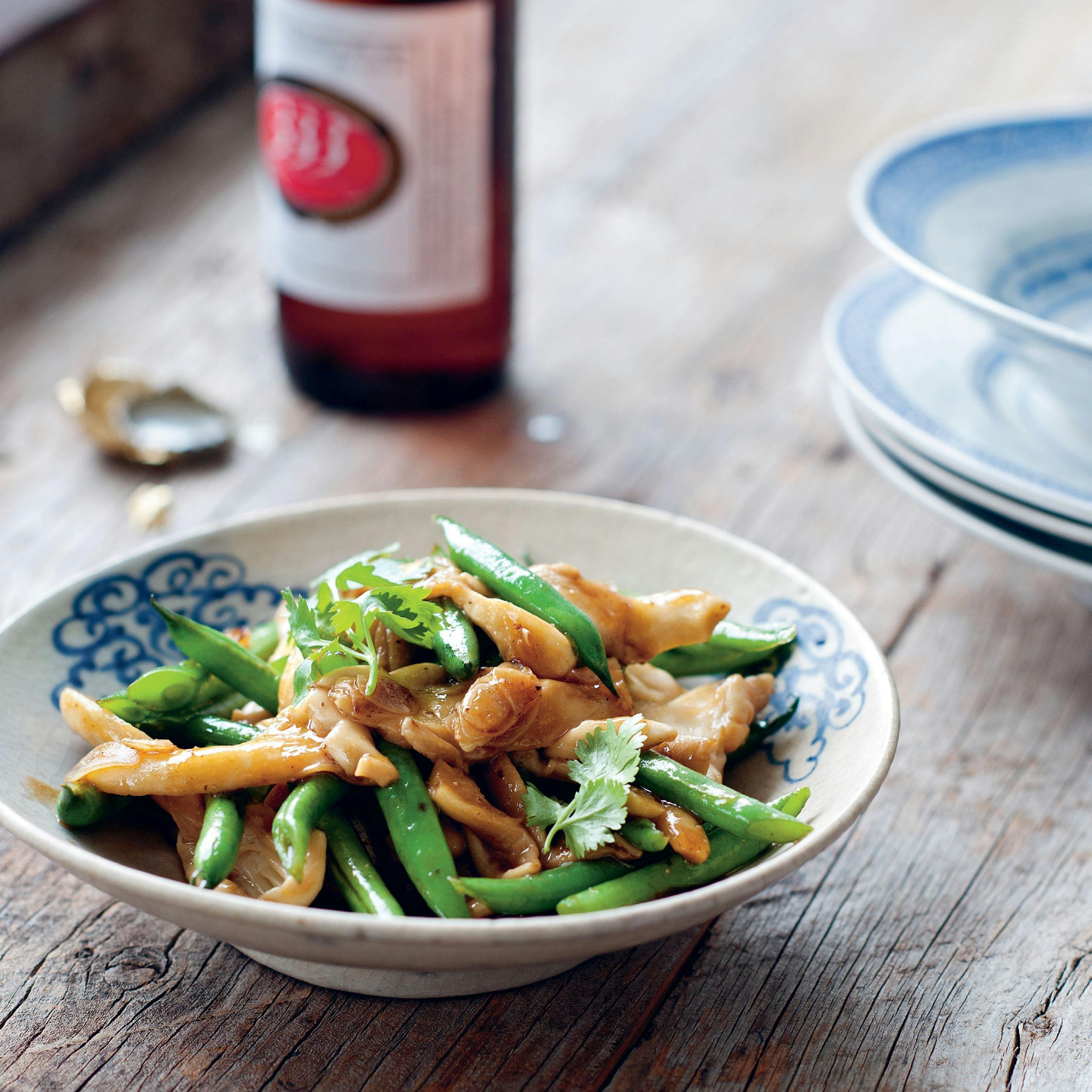 Green beans stir-fried with oyster mushrooms and garlic
"Oyster mushrooms are so versatile. They are named for their caps, which can fan out to 25 cm and are the shape of an oyster. These mushrooms have a sweet anise aroma and are wonderfully textured. If you want to keep this dish vegetarian, simply use soy or tamari sauce instead of oyster sauce." ~ Luke Nguyen
This recipe is from Luke Nguyen's book, The Food of Vietnam, published by Hardie Grant Books and available at Cooked.
Photography (C) Alan Benson.
Ingredients
1 tablespoon vegetable oil
2 garlic cloves, thinly sliced
200g green beans, trimmed and cut into 5 cm lengths
100g oyster mushrooms, torn in half
2 teaspoons light soy sauce
1 tablespoon oyster sauce
2 teaspoons sugar
1 teaspoon sesame oil
1/2 teaspoon freshly ground white pepper
coriander sprigs, to garnish
Method
For the cooking method, please visit cooked.com.au.
Sign-up to order these ingredients as a meal kit.
Better food starts today
Same day grocery delivery from the best local shops