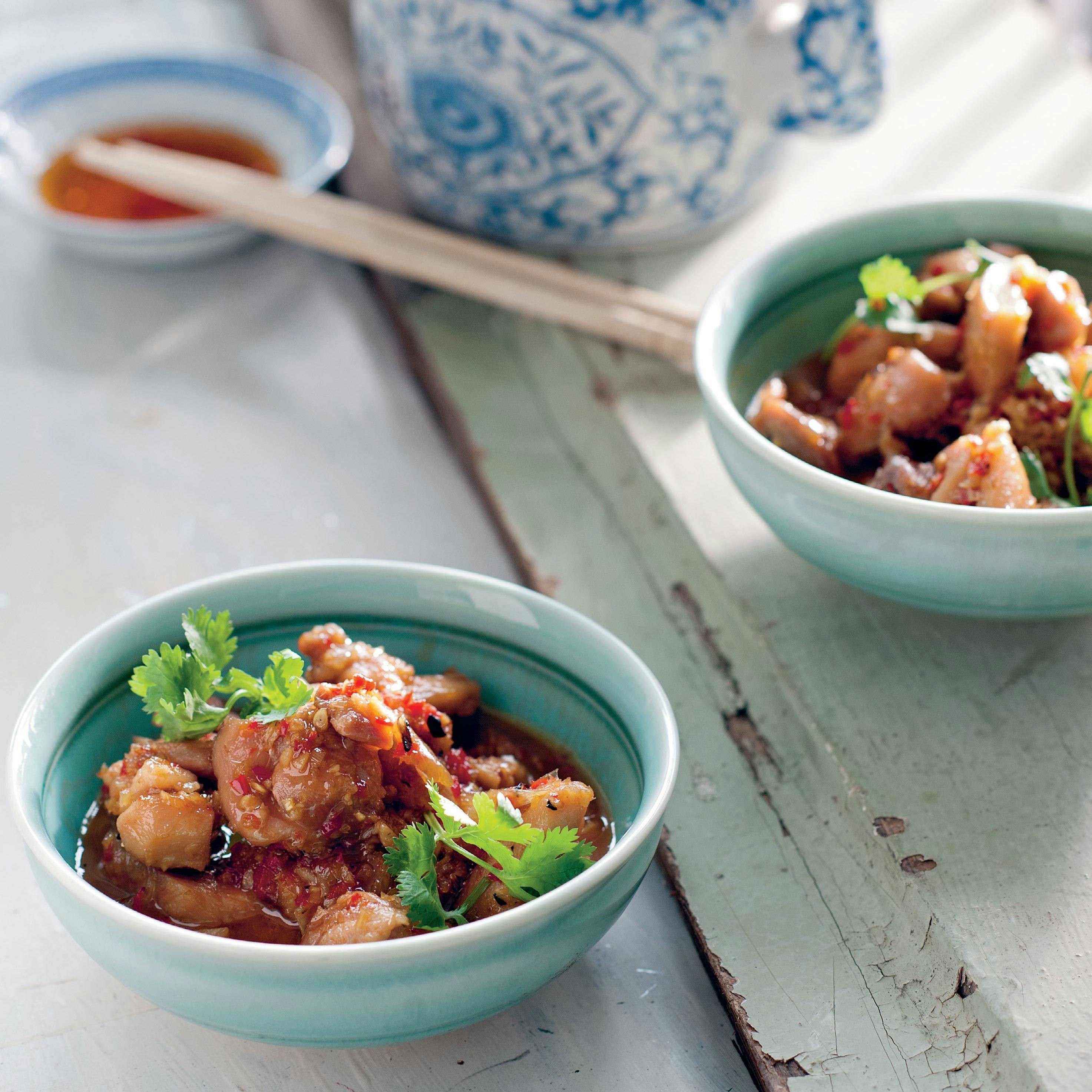 Lemongrass Chilli Chicken
"I cooked this dish in the garden of one of Hoi An's most beautiful restaurants, called Brother's Cafe. Built by the French in the early 1900s, it has the most spectacular landscaped garden along the river. Be sure to get a table outside in the evening to enjoy the view. The chefs there were easily able to source fresh young coconuts for me, but if you have to use tinned young coconut juice, omit the sugar in the recipe as tinned coconut juice contains added sugar." ~ Luke Nguyen
This recipe is from Luke Nguyen's book, The Food of Vietnam, published by Hardie Grant Books and available at Cooked.
Photography (C) Alan Benson.
Ingredients
3 tablespoons fish sauce
1 1/2 tablespoons sugar
2 lemongrass stems, finely diced, white part only
4 garlic cloves, finely diced
2 long red chillies, finely diced
500g boneless, skinless chicken thighs, cut into bite-sized pieces
3 tablespoons vegetable oil
250ml young coconut juice
1/2 onion, cut into wedges
coriander sprigs, to garnish
Method
For the cooking method, please visit cooked.com.au.
Sign-up to order these ingredients as a meal kit.
Better food starts today
Same day grocery delivery from the best local shops