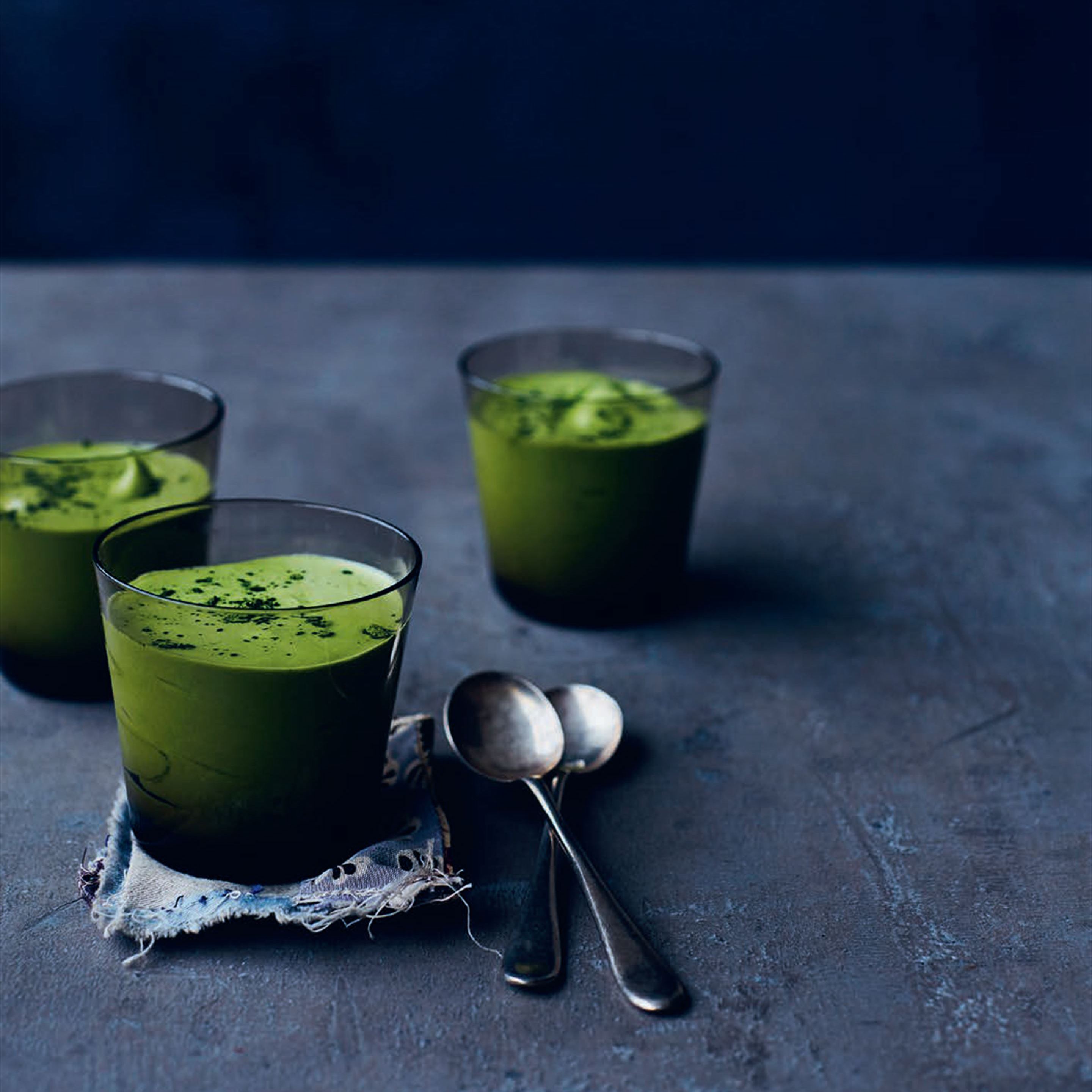 Matcha mascarpone pots
This recipe is from Tim Anderson's book, JapanEasy, published by Hardie Grant Books and available at cooked.com.au.
From the Author:
"Whisk the milk and matcha together, breaking up lumps as best you can, until a thick, glossy, paint-like mixture forms. Add the vanilla and stir it through, then add the mascarpone, crème fraîche, sugar and salt.
Whisk until everything is smooth and incorporated, then keep whisking to thicken and aerate. You are essentially making a whipped cream using the fat in the cheese. Stop whisking when soft peaks form, then spoon into cups or glasses. Sprinkle a little matcha on top of each before serving."
Photography (c) Laura Edwards.
Ingredients
2 tablespoons full-fat (whole) milk
1 tablespoon matcha, plus a little extra for dusting
1 tablespoon vanilla extract, or seeds from 1 vanilla pod
500g mascarpone, at room temperature
75g creme fraiche
100g caster (superfine) sugar
tiny pinch salt
Method
For Tim's method of cooking these matcha mascarpone pots, check out cooked.com.au.
You can order the ingredients for this meal kit when you sign-up with YourGrocer.
Better food starts today
Same day grocery delivery from the best local shops