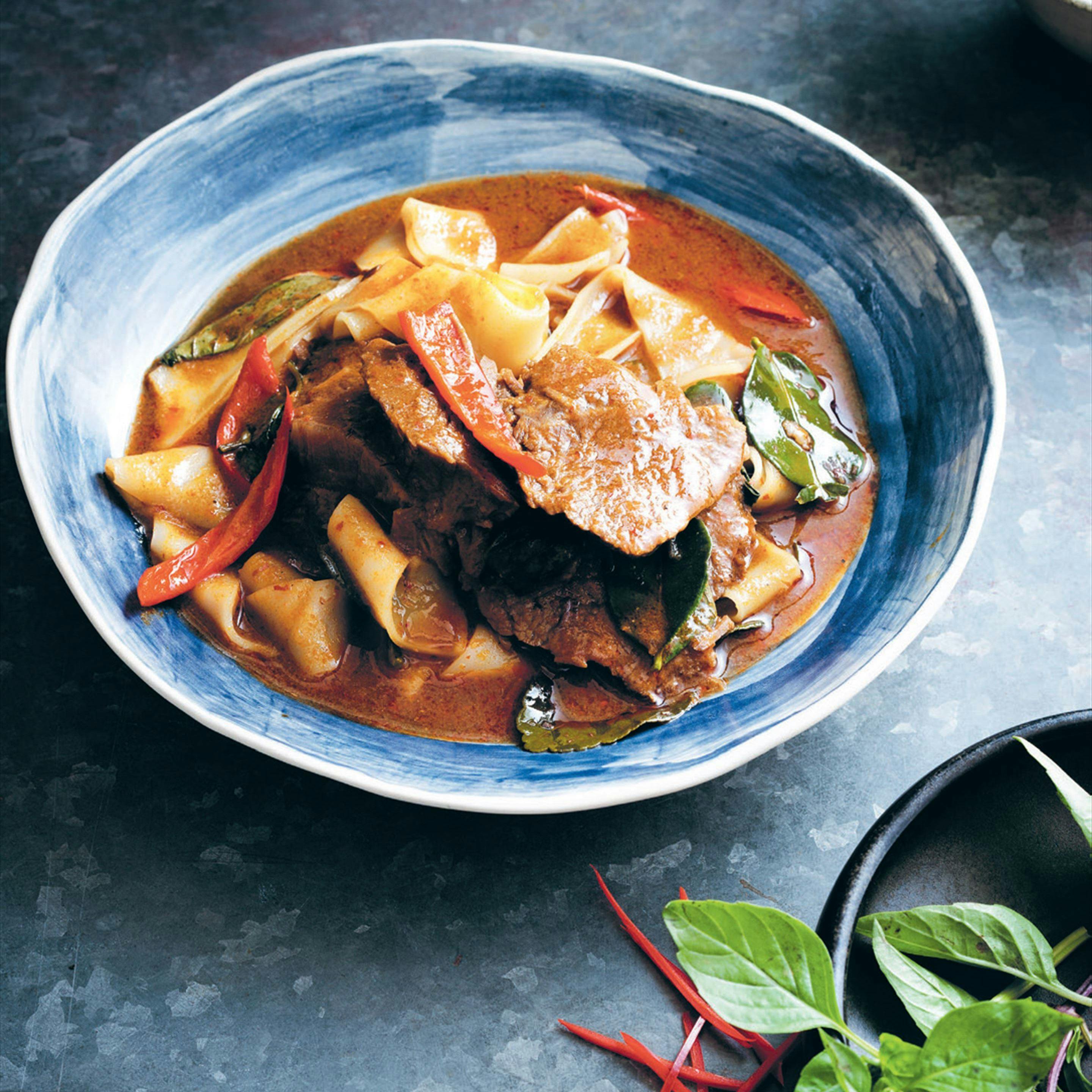 Light red curry of beef brisket recipe
This dish is delicious served with additional fresh rice noodles or with steamed jasmine rice. You will need to reserve the braising juices from the beef braise to make the curry.
This recipe is from "New Thai Food" by Martin Boetz, publised by Hardie Grant Books. The full recipe and the book are available at cooked.com.au.
Photography (c) Jeremy Simons.
Ingredients
60ml coconut oil or canola oil
3 tablespoons Red curry paste
60g palm sugar, shaved
60ml fish sauce
5 kaffir lime leaves
4 long red chillies, seeded and julienned, plus extra to garnish
15g thai basil leaves, plus extra leaves to garnish
2 1/2 tablespoons light soy sauce
100g fresh uncut rice noodles, cut into 5 mm strips
Beef Braise
60ml coconut oil or canola oil
600g beef brisket
500ml coconut milk
200ml Chicken stock
1 lemongrass stem, bruised along its length
2 kaffir lime leaves
3 cm piece fresh galangal, peeled and sliced
100g palm sugar, shaved
100ml fish sauce
100ml oyster sauce
Method
See the full method at cooked.com.au.
You can sign up to order this meal kit online at YourGrocer.
Better food starts today
Same day grocery delivery from the best local shops