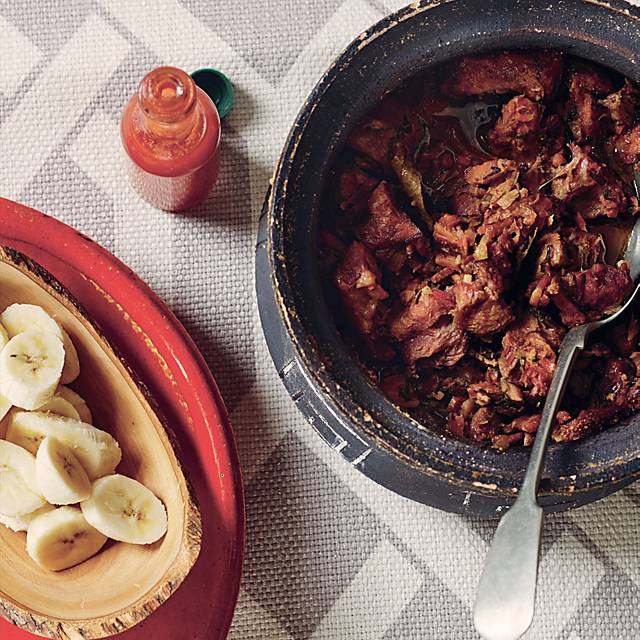 Slow Cooked Claypot Beef Stew with Bacon
20 mins active prep time, 8 servings
Note: This meal should be slow-cooked for 8 hours, prep time is only 20 minutes, but you'll need to set aside a day of cooking time in advance.
Barreado is a type of stew that's cooked in a claypot, sealed with dough. It's famous in the small town of Morretes in the state of Paraná and was originally conceived as an easy source of energy for carnival revellers who partied throughout the night. Nowadays people travel to Morretes via the Serra Verde Express – a spectacular railway that connects the capital to the coast – to marvel at the enchanting scenery and try the famous barreado.
This recipe is from 'This is Brazil' by Fernanda de Paula & Shelley Hepworth, published by Hardie Grant Books, $34.99.
See full recipe at cooked.com.au
Photography © Stuart Scott
Ingredients
1kg stewing beef, cut into cubes, (see note)
100g bacon, cut into thin strips
3 onions, chopped
6 garlic cloves, chopped
60g chives, snipped
4 bay leaves
2 bananas, chopped
500g plain flour
1 teaspoon ground cumin
chilli sauce, to serve
Visit cooked.com.au for the cooking method.
Better food starts today
Same day grocery delivery from the best local shops