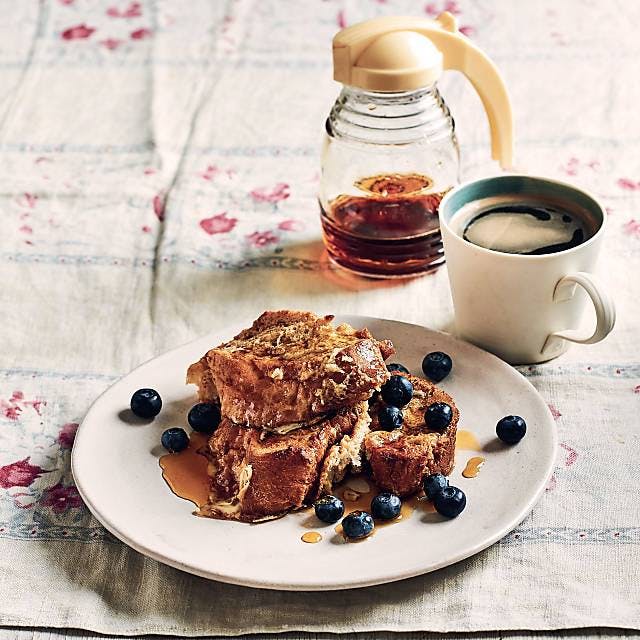 Cinnamon French Toast with Smoked Maple Syrup
55 mins active prep time, 4 servings
French toast is really just an excuse to eat dessert for breakfast, but who's arguing? Baguette is specified here because it lends a little crunch and chewiness to proceedings, but slices of brioche or white bread also work well. Just make sure the slices are in a single layer in the roasting tray.
This recipe is from 'Roasting Tray Magic' by Sue Quinn, published by Hardie Grant Books, $29.99.
See full recipe at cooked.com.au
Photography © Faith Mason
Ingredients
4 large eggs
12 slices baguette, preferably stale, cut 1.5cm thick on the diagonal
Smoked Maple syrup, for drizzling
Butter, for greasing
1 tsp mixed spice
200ml milk
1 1/2 tsp vanilla extract
4 tbsp caster sugar
Method
Please visit Cooked.com.au for the cooking method.
Better food starts today
Same day grocery delivery from the best local shops