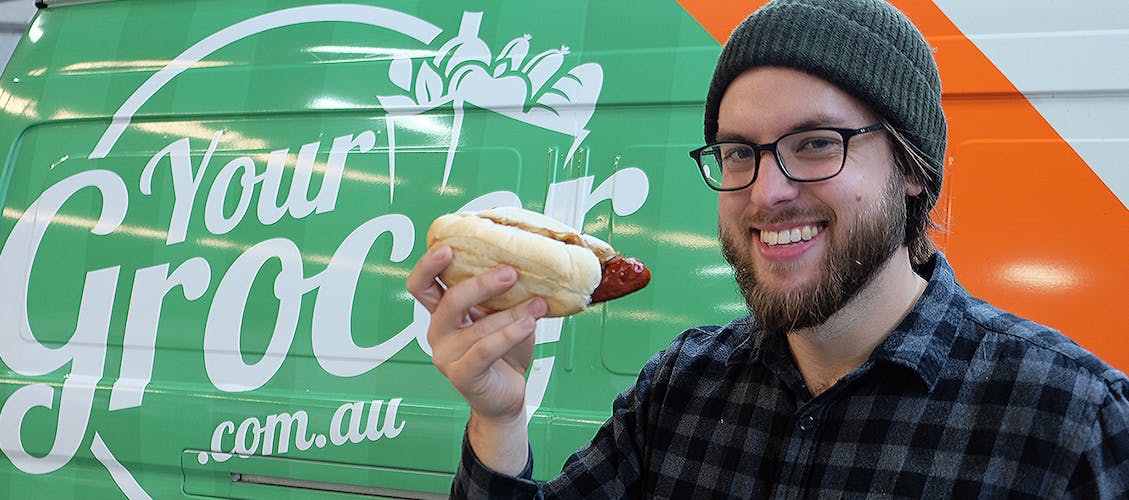 Making politics palatable with our #DemocracySausage
It's election weekend! No matter how you're voting this election, you can do your bit to support Australian producers and local independent shops with our limited edition Democracy Sausage. The wallaby sausage, with smoked Australian cheddar, mountain pepper and pepper berry, has been created in collaboration with Prahran Market institution Gary's Meats.
With over 3 million Australians voting early, we're worried that the ritual snag-in-bread after exercising democracy is under threat. So we've crafted this limited edition #DemocracySausage in an effort to take this tradition beyond the polling place and onto your barbecue. Whether you're throwing an election party or just want a tasty family meal this weekend, head to the Gary's Meats page on YourGrocer and get your order in now.
Note: The Democracy Sausage is a limited edition item, and is available until sold out or polling booths close.
Additional note for Bill: The Democracy Sausage is designed to be eaten from the end, not the middle. 😉
Better food starts today
Same day grocery delivery from the best local shops