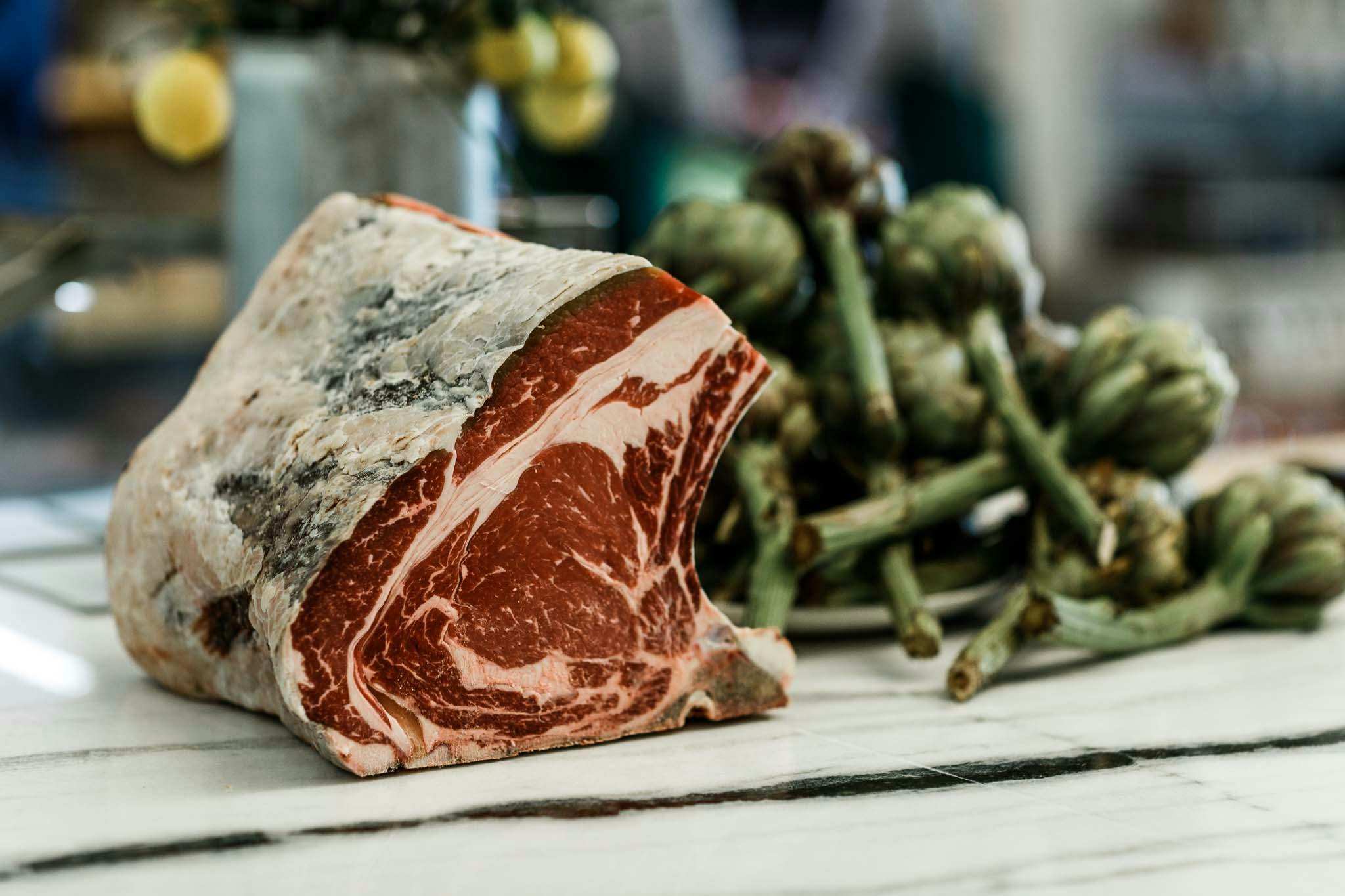 How to Cook Your Dry Aged Rib Eye Steak by Meatsmith
We dry-age to reduce the meat's moisture content, intensify flavour and create a more tender texture. The natural processes and enzymes within the meat as it ages means that - like a quality cheese or wine - things get better with time. Cooking with dry-aged beef at home is simple, and quicker than your standard steak. 
Serve with Meatsmith Pepper Sauce and your favourite vegetables or crunchy salad.
Ingredients:
Method:
An hour before cooking, season both sides of the steak with plenty of sea salt. Leave the steak on a dinner plate covered with plastic wrap to come to room temperature. Meanwhile, prepare your barbeque, a bed of hot coals is the ticket.
Pat dry the steak and brush with the bare minimum of oil. Place on the hottest part of the barbeque, and move the steak away from any flames that may flare up.
Once a good crust has been established turn the meat and continue to cook until a crust form on the other side. Once this has been achieved turn the meat every 2 minutes or so until cooked to your desired doneness. When cooking the meat and in doubt of its state always take it away from the heat to rest for a few minutes. If it seems a little underdone for your liking you can always cook it a little further, the barbeque will still be hot.
This guide was written by Meatsmith - one of Melbourne's best butchers who specialises in dry ageing.
Better food starts today
Same day grocery delivery from the best local shops