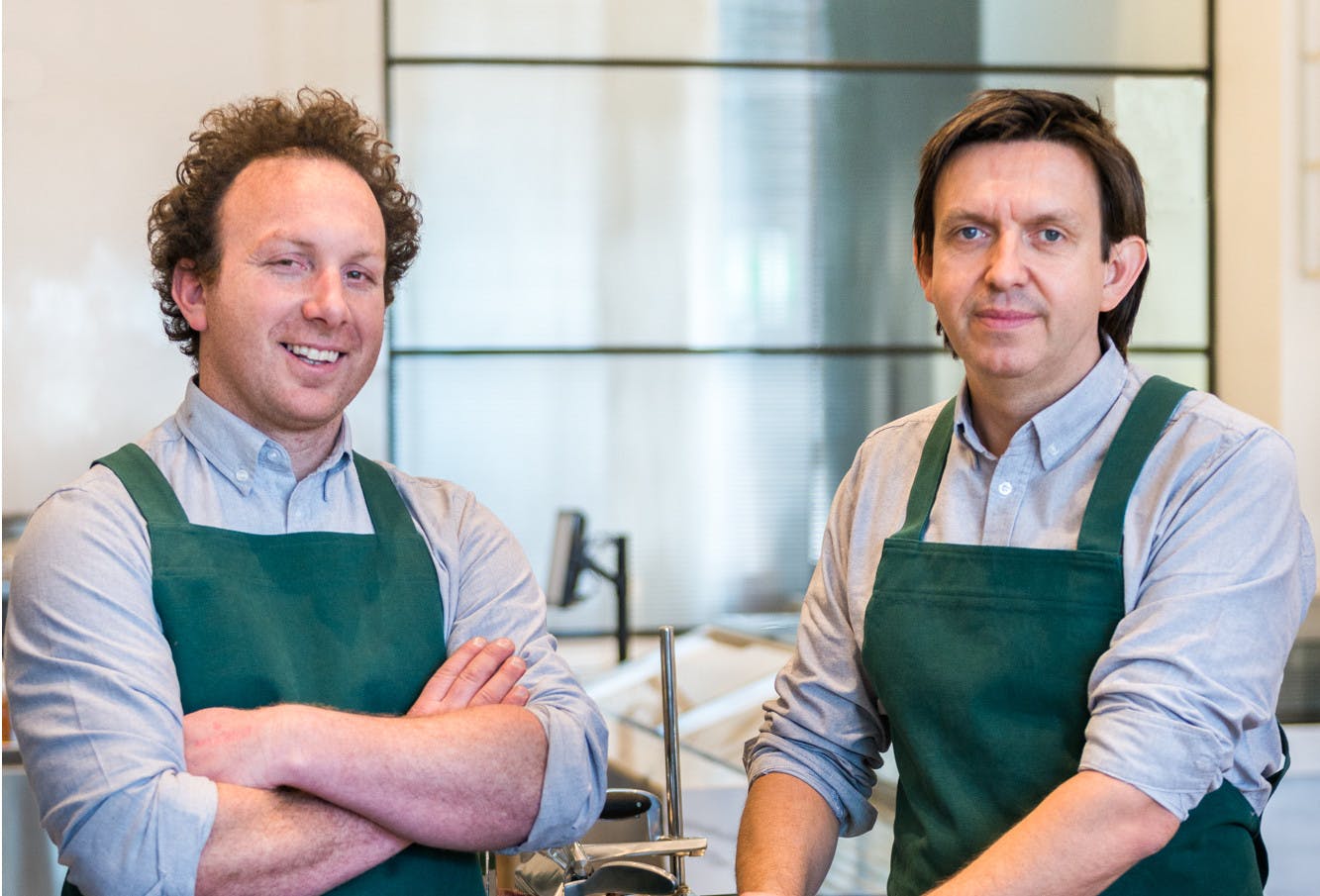 Interview with Meatsmith, Speciality Butcher and Wine Merchant
How did you get started?
Meatsmith is owned and managed by Chef Andrew McConnell and Butcher Troy Wheeler, both equipped with an invaluable insight into the restaurant and butchery trades. Wheeler and McConnell met in 2012 during the renovation of the Builders Arms Hotel in Fitzroy. Since then they have worked together in McConnell's restaurants, and Wheeler has conducted extensive training and butchery demonstrations for the chefs in McConnell's employ. Wheeler began as a butcher more than seventeen years ago and has previously managed one of Melbourne's finest butchers. Both passionate about best quality heritage meats and skilled butchery, the two joined forces to extend this passion to wholesale restaurant trade and to the general public. The result is Meatsmith ~ Speciality Butcher and Wine Merchant, a butchery retail experience like no other offering accessibility to ethically reared breeds, choice and service that is truly unique to the industry.

Meatsmith opened on Smith Street Fitzroy in September 2015 and a second St Kilda Store opened on Barkly Street in August 2017.
Where do you source most of your products from?

We source breeds in the peak of their season and share the best with the restaurant industry. We have strong relationships with the farmers we work with, and all of our products are free range. We support their methods and vision for sustainable and considered farming. Majority of the farmers we work with are located in Victoria with a limited amount of interstate producers that we have relationships with. By working with the farmers on their breeding seasons, it allows our cabinets to be forever changing, offering a diverse and dynamic selection of proteins.
What makes Meatsmith unique?
Meatsmith specialises in on-site dry ageing and butchery, with products focused on provenance and quality. Our range includes O'Connor's beef, supplying the best grass fed beef in Australia, and Glen Eyrie pork which sustains rare heritage breeds that are raised with care. Meatsmith also offers a large variety of house made cured meats and charcuterie, smallgoods, and quality pantry items.

We are a chef driven butchery, with an in house chef that creates a collection of ready-made meals, condiments and procuts of restaurant quality – there is no other butcher in Melbourne that has this experience at it's backbone. 

Meatsmith's distinct vision is to create unprecedented choice and service in our wholesale and retail products. We are passionate about best quality heritage meats and skilled butchery, and focus on partnering with dedicated producers with ethically reared breeds, cultivating meats that deserve to be celebrated.
We are also a wine store, stocking a regular supply of seasonal vegetables, bread & eggs, a one-stop-shop.
What's your favourite meal?
Is there anything more comforting that a slow braise? With the cooler months coming, we can't often go past lamb shanks cooked low and slow until the meat falls off the bone.


Buying a quality free range chicken can provide so much love – not only for a perfect roast chook with all the trimmings, but left over juicy meat for chicken sandwiches the next day. Use the carcass to turn a simple chicken stock into a flavoursome broth base for soups and braises too. 


For an impressive date night or shared centrepiece, the O'Connor dry aged rib eye truly is an exceptional cut of beef. Full of flavour and super easy to cook, it is an 'epic' cut of beef that is simply delicious. 

Tell us something that a few people know they could buy from you?

We house make and smoke all of our own bacon and it is absolutely delicious.
The world famous Cumulus Inc. slow roast lamb shoulder really is a game changer. At the restaurant, the chefs cook the shoulder low and slow for about 9 hours. For the Meatsmith version, all of the hard work has been done for you with it slow cooked and cryovaced ready for you to put it in the oven for 45 minutes only. 


We also slow cook a whole pork shoulder for you too – serving 8-10 people, the tender and juicy pork pulls apart after you bring it up to temperature in the oven for about 40 minutes. 


Our selection of condiments and sauces is very extensive – the Meatsmith pepper sauce is one that MUST be paired with a delicious steak. 


Our ready made meal collections make cooking on the fly easy –think anything from lasagne, slow cooked beef cheeks and coq au vin to cassoulet, green chicken curry or a vegetable gratin.
What's the best seasonal produce to buy from Meatsmith in winter?

Dry aged grass fed O'Connor beef. We dry age it in house for at least 6 weeks. It makes the most impressive steak, packed with flavour. 

Lamb shanks to cook low and slow! 

Katy Brown's rare breed pork is some of the tastiest pork available in Australia and the perfect protein for the cooler months. Once you have tried rare breed pork, there really is no going back. Buy the rare breed pork as a shoulder, rolled porchetta, mince, cutlet, marinated pork chop, a whole pork rack or a belly through YourGrocer.
Spatchcock – a brilliant size roast for 2 people with wintery sides.
Any other interesting info you'd like to share?
Most Saturday's of the month we celebrate our friends and host wine tastings or specialty product tastings. These are complimentary experiences and add to the full retail experience on offer when visiting the store. 

We love special requests! We have a team of skilled butchers that are ready to customise and create whatever you require. If you need a particular cut, product or preparation, talk to us. 
All of our speciality sausages are made traditionally with no synthetic casings and are stuffed with quality product. They are available all year round and are brilliant not only just for grilling, but for slicing and adding to a cassoulet or tearing out the meat to fry and fold through a pasta.
You can order online from Meatsmith right here on YourGrocer.
Better food starts today
Same day grocery delivery from the best local shops