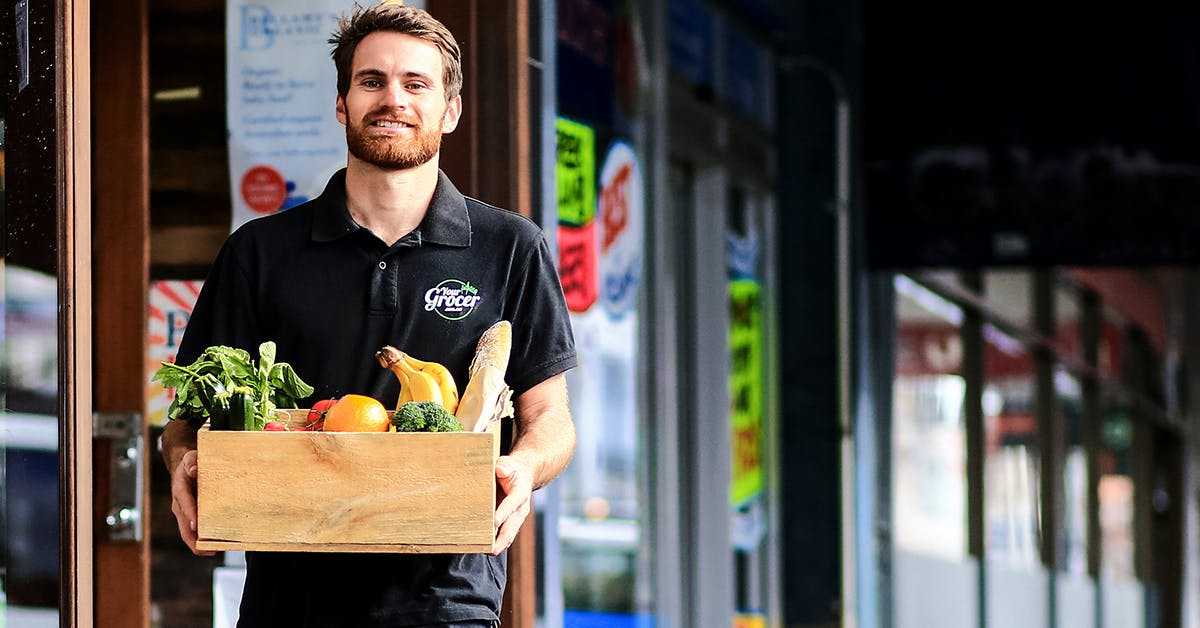 An independent alternative to Aussie Farmers Direct
Monday's announcement that Aussie Farmers Direct were closing down immediately was a shock.
AFD blazed a trail for online groceries in Australia. They introduced thousands of families to the possibility of getting their groceries delivered.
I'm saddened to see another Coles & Woolies competitor go under.
This news doesn't change my belief that we can challenge the duopoly.
It's possible to level the playing field in Australia's food and grocery industry.
That's what we're trying to do at YourGrocer.
The future we see is one where food can be enjoyed to the fullest. We also see a future in which the best shops, brands and producers can thrive.
In the last 5 years, we've helped independent shops across Melbourne sell over $7m worth of food online.
There's a very real impact when people spend money at independents, instead of the big chains.
One study found that 48 cents from every dollar spent at independents makes it's way back to the local community. At a large chain, it's only 14 cents from the dollar.
So, what does that mean for us?
$7m sold from local shops means around $3.3m recirculated into our local communities. If that same $7m went to one of the big supermarkets, less than $1m would recirculate into the community.
If you're like most people and want to support independents but don't have the time, consider getting your produce delivered from these local shops.
If you're an ex-Aussie Farmers Direct customer who is now looking for an alternative, we're offering you a two month membership for free. Use the code AUSSIEFARMERS at checkout.
On behalf of all the independents who are battling Australia's supermarket duopoly, thanks for keeping it local!
Cheers,
Morgan
P.S. Below you'll find a quick explainer video showing how we deliver groceries from multiple local stores, to your door.
Better food starts today
Same day grocery delivery from the best local shops