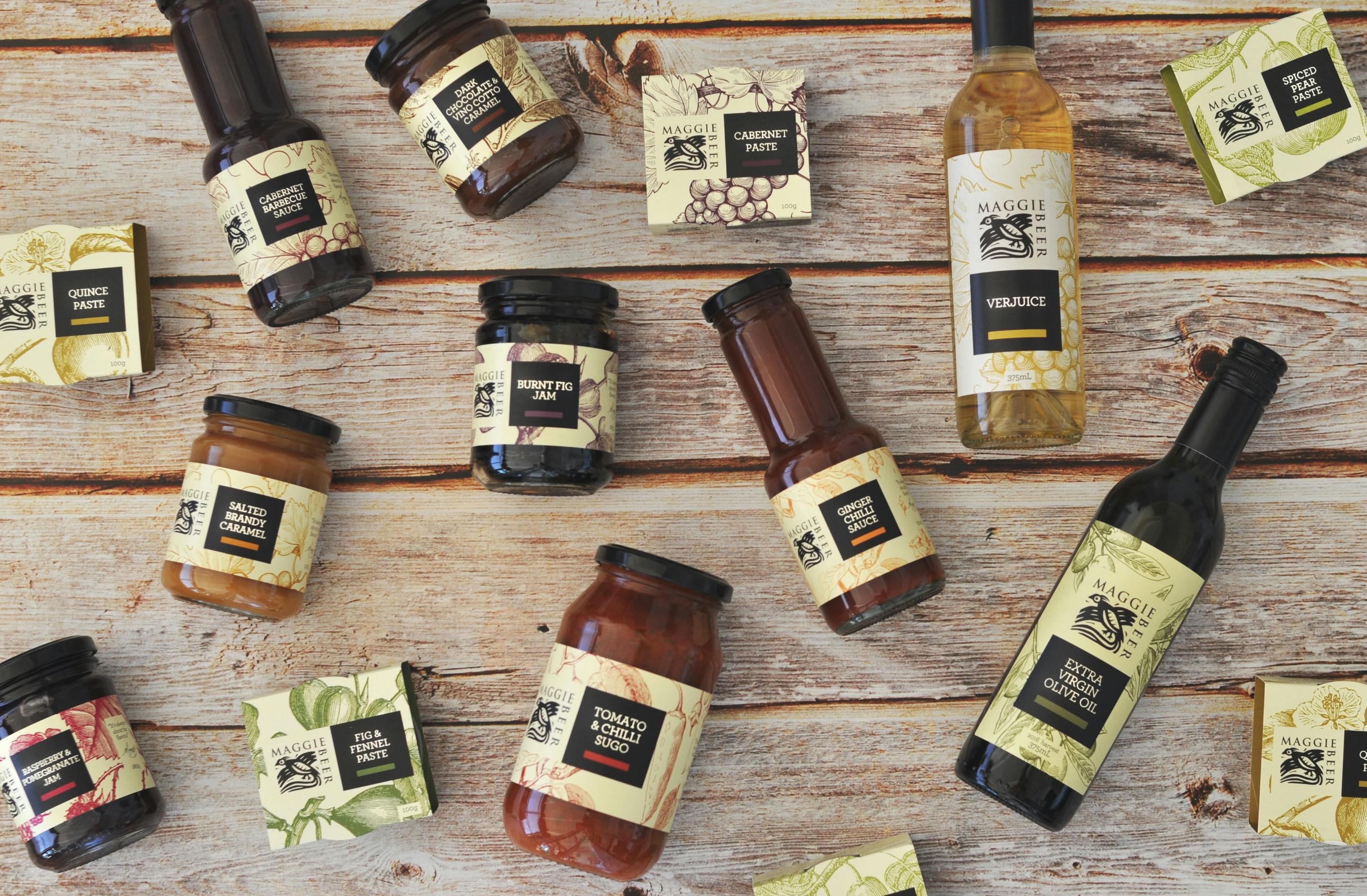 Maggie Beer and Her Barossa Valley Products
Iconic Australian food author, restaurateur and food manufacturer, Maggie Beer relocated from Sydney to the Barossa Valley in South Australia, a region known for its wineries and gourmet food production, 44 years ago. In a recent interview with Delicious Magazine she said: "I always knew it was forever." She attributes the move to be the catalyst for her food journey that has seen her grace our television screens and write best-selling cookbooks.
From her Barossa Valley base the much-loved cook, businesswoman and author set about building one of the nation's most-loved gourmet food brands, offering quirky options like Morello Cherry, Dark Chocolate & Almond ice-cream and Duck, Fig and Ginger pate that can be found in your local supermarket. Maggie characterises her career as a slow-burn, saying "it took 20 years for us to be an overnight success" and first opened her Farm Shop in the Barossa back in 1979.
Maggie lets the local produce of the Barossa influence the recipes she chooses to make first- for example, fruit pastes and jams are made first from local fruits. She states that her product line is made with the same love and attention she dedicated to her first recipes in her own home kitchen in earlier years.
If you're planning a trip across to South Australia anytime soon, make sure you set aside some time to visit Maggie Beer's Farm Shop in the Barossa Valley, just outside of Tanunda- where you can enjoy freshly-made lunches based on Maggie's recipes and learn more about cooking through daily demonstrations and ingredient explanations. As a bonus the Farm is the only place Australia-wide where you can wander around and taste all of the products from Maggie's range.
Maggie Beer describes the inspiration behind her product line as follows: "My food philosophy will always remain; to cook from the heart, making the most of each and every ingredient I have to hand. Taste and quality are paramount in the creation of my range. My aim is to make the very best products available to everyone, regardless of cooking skills or the time restrictions of a busy lifestyle. I hope I can share my love of a good food life with you all."
You can order a range of Maggie Beer's product here on YourGrocer. Just sign up and search.
Better food starts today
Same day grocery delivery from the best local shops