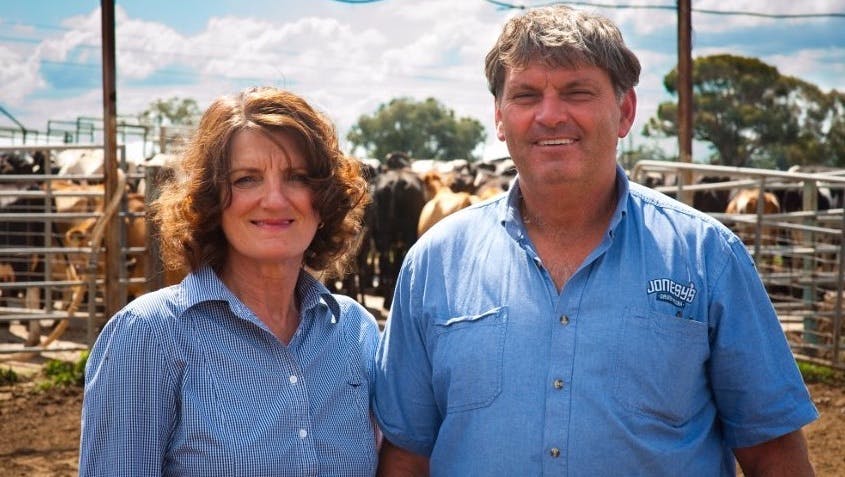 Why We Love Jonesy's Dairy Fresh Milk
At YourGrocer, we're all about supporting independent local stores. That's why Jonesy's Dairy Fresh is such a great fit; they're eager to support local dairy farmers.
In the late two thousands, founder and dairy farmer Wayne Somerville was becoming increasingly frustrated with the poor price he and other farmers were receiving for their milk. Instead of continuing to be dictated to on price by the big supermarkets, he decided in 2009 to start processing some of his own milk and sell it independently. From there "Jonesy's Dairy Fresh" was born.
With farms in Kerang in northern Victoria and Mt. Gambier in South Australia, the Somerville family are passionate, dedicated dairy farmers who currently milk around 1000 cows.
Jonesy's Dairy Fresh are commitment to quality milk at a competitive price with profits going back to dairy farmers. With the groundswell of support growing every day, Jonesy's Dairy Fresh is empowering dairy farmers and consumers in a way that benefits both.
Where to Buy Jonesy's Dairy Fresh Milk
If you're living in suburban Melbourne, you can order Jonesy's Dairy Fresh Milk online right here and we'll deliver it fresh the same day.
Order yours today via:
Better food starts today
Same day grocery delivery from the best local shops