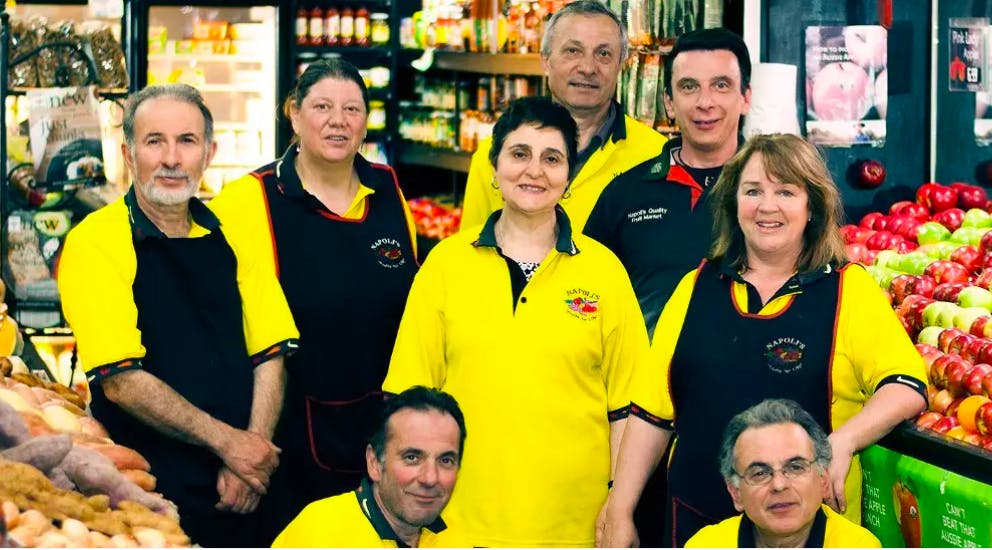 Q & A - Napoli Quality Fruit Market
We recently chatted to Sharon at Napoli Quality Fruit Market about their Williamstown store, which sells beautiful fruit and veg 7 days a week. If you aren't a Williamstown local, why not hop online and order from them here.
How did you get started/background on the business?
Our family has been working in the Fruit and Veg business for over 40 years. We have been in the current store for over 20 years but the Napoli family have been grocers for multiple generations.
Where do you source most of your products/produce from?
We try hard to provide quality, seasonal produce that is Australian. The only exception to this are items that are out of season or poor quality locally but overall we look to stock Australian fruit and veg.
What makes you different from other similar stores?
We concentrate on providing high quality items for a good price and we are committed to only selling the best produce possible. We rotate stock daily as we always want to be giving customers the freshest produce.
What's something that few people know about buying from you?
We have a great selection of pantry items including an impressive choice of pastas and noodles, including gluten free varieties.
Best thing to buy from your store right now?
We always encourage our customers to buy seasonally. Right now the best fruits to buy would be any stone fruits, such as peaches, nectarines or apricots as well as any type of berry as these items are perfect at this time of year.
In terms of veggies on offer, tomatoes, lettuce, peas and corn are all looking and tasting beautiful at the moment.
Check out their full range of quality fruit and veg right here at YourGrocer.
Better food starts today
Same day grocery delivery from the best local shops