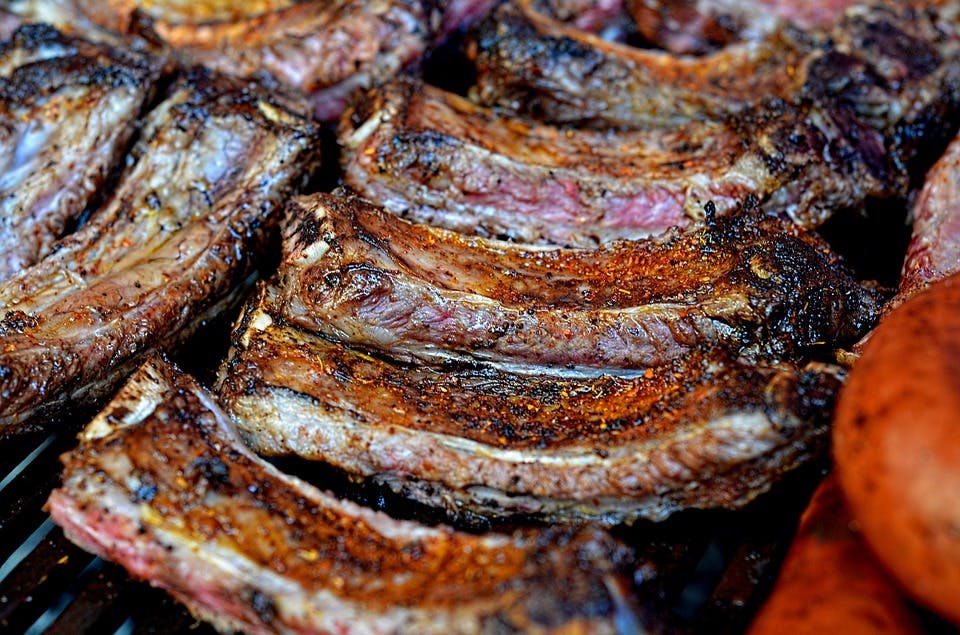 BBQ Beef Spare Ribs
Ingredients:
For the BBQ Sauce:
240g tomato sauce
100g honey
2 tablespoons orange juice
2 tablespoons lemon juice
3 tablespoons brown sugar
3 tablespoons soy sauce
2 tablespoons vinegar
2 teaspoons garlic powder
1 teaspoon onion powder
Salt and Pepper to taste
Method:
Combine all the BBQ sauce items in a bowl.
Add Ribs and coat in BBQ mix (leaving some
Put in fridge for at least an hour to marinade.
For Oven Cooking:
Preheat Oven to 180 degrees.
Rinse ribs and dry thoroughly.
Place ribs on a foil lined baking tray and place foil sheet over ribs.
Put in the oven for one hour.
Remove the ribs from the oven to drain off any fat and remove the foil covering.
Continue baking ribs uncovered for 30 to 45 minutes or until tender (you may want to turn the ribs during this time to achieve an even cook).
Take ribs out of the oven to rest for 15 minutes.
Add the extra marinade.
Serve with a summer salad and roast potatoes.
For BBQ Cooking:
Add a drip tray underneath one half of the BBQ.
You'll want the ribs to cook in indirect heat so set up the burners on the opposite side to the drip pan.
Heat up the BBQ until it reaches a consistent temperature of approx 220 degrees.
Beef ribs will need about 3 to 5 hours of cooking time, depending on the thickness of the meat.
The BBQ temperature will climb so check frequently to ensure that the 220 degree temperature is maintained.
About 2 hours in, turn the ribs over to get a consistent cook throughout.
The ribs will be done when easy to pierce with a fork, or when the internal temperature reaches 160 degrees.
Baste with the extra marinade as desired and serve.
Better food starts today
Same day grocery delivery from the best local shops