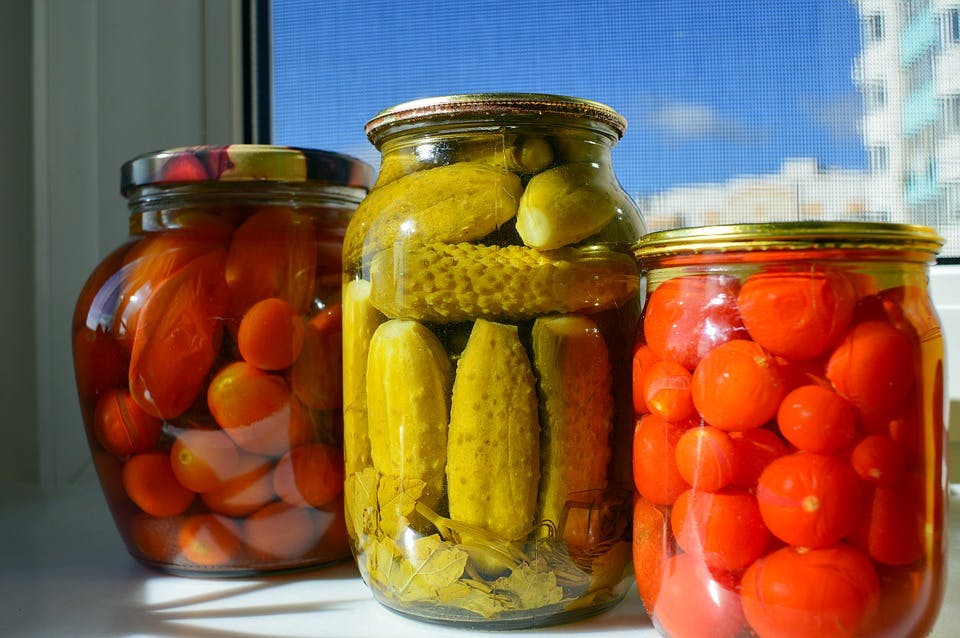 Make your own Pickled Veg
This recipe uses onions but there are endless options of veggies to pickle. The rule of thumb is that you'll need enough veg to fill about 2/3 of the mason jar in order to fit the pickling juice in too.
Ingredients:
3 small red onions, cut into slices or chunks
4 cloves of garlic, thickly sliced
250ml apple cider vinegar
250ml water (filtered if possible as chlorine found in tap water disrupts the pickling process)
2 teaspoons kosher salt
1 tablespoon brown sugar
1 teaspoon whole peppercorns
lime slices
Optional: teaspoon of fennel seeds, teaspoon of coriander seeds, teaspoon of mustard seeds.
Method:
In a pot, add the vinegar, water, sea salt, sugar, peppercorns and any additional seasonings.
Stir together and bring to a boil for 2 minutes.
Add in the onions, and allow to boil for 1 minute with the onions.
Add slices of garlic and the onion to the jars.
Pour vinegar mixture into a jar that holds everything but that allows the onions to be completely submerged in vinegar mixture.
Add in the lime slices and swirl gently to mix everything together.
Leave at least a few centimetres between the liquid and the lid.
Put the lid on and leave to cool to room temperature before moving into the fridge.
Leave to stew for at least 8 hours before consuming (best results are generally leaving for a few days first).
The pickled veg can last for up to 2-3 weeks in your fridge if stored correctly.
Better food starts today
Same day grocery delivery from the best local shops