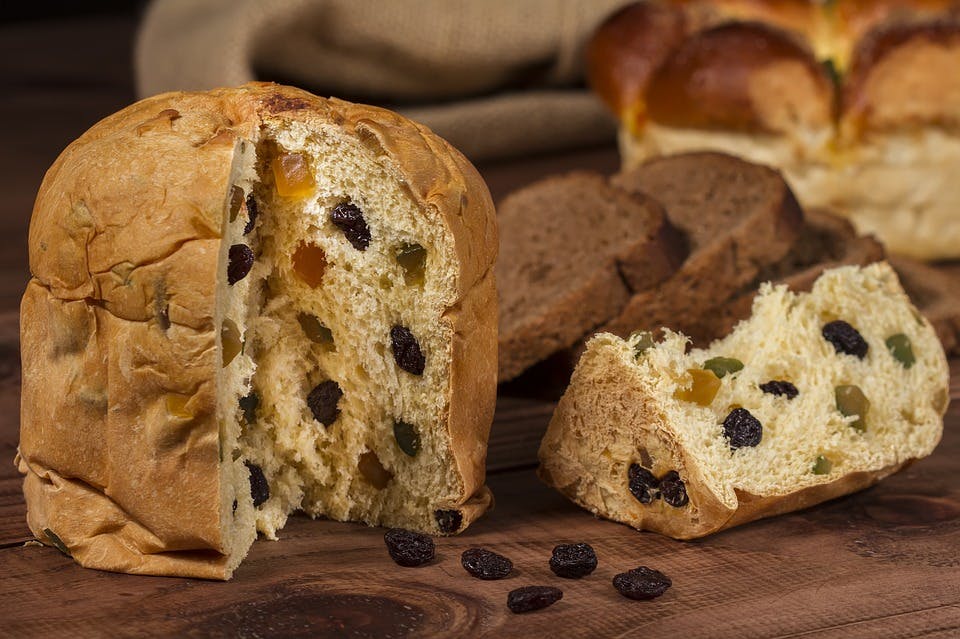 Panettone Bread and Butter Pudding
Ingredients:
50g butter, softened
5/6 slices of panettone (approx 250g)
OPTIONAL: 50ml dry marsala
150ml double cream
225ml milk
1 cinnamon stick
1 tsp vanilla extract
2 eggs
2 tbsp caster sugar
Handful of dried fruit (sultanas, raisins)
Icing sugar, to serve
Softly whipped cream/ice cream
Method:
Preheat the oven to 170℃ and lightly grease an ovenproof dish.
Butter the panettone and cut it into large pieces and place in ovenproof dish.
OPTIONAL: Lightly douse the panettone in dry marsala.
Combine the milk, cream and cinnamon stick in a saucepan. Heat until near simmering then remove from stovetop and take out the cinnamon stick.
Add the vanilla extract to the cream mixture and stir well.
Whisk eggs and sugar in a separate bowl until well combined.
Add the hot cream mixture to egg mix and stir until it becomes a custard consistency.
Sprinkle the sultanas/raisins over the panettone (as many or as few as you like).
Pour custard mixture evenly over the slices of panettone.
Bake for 30-40 minutes or until golden and the liquid has set.
Once out of the oven, dust with icing sugar and serve with whipped cream or ice cream.
Better food starts today
Same day grocery delivery from the best local shops