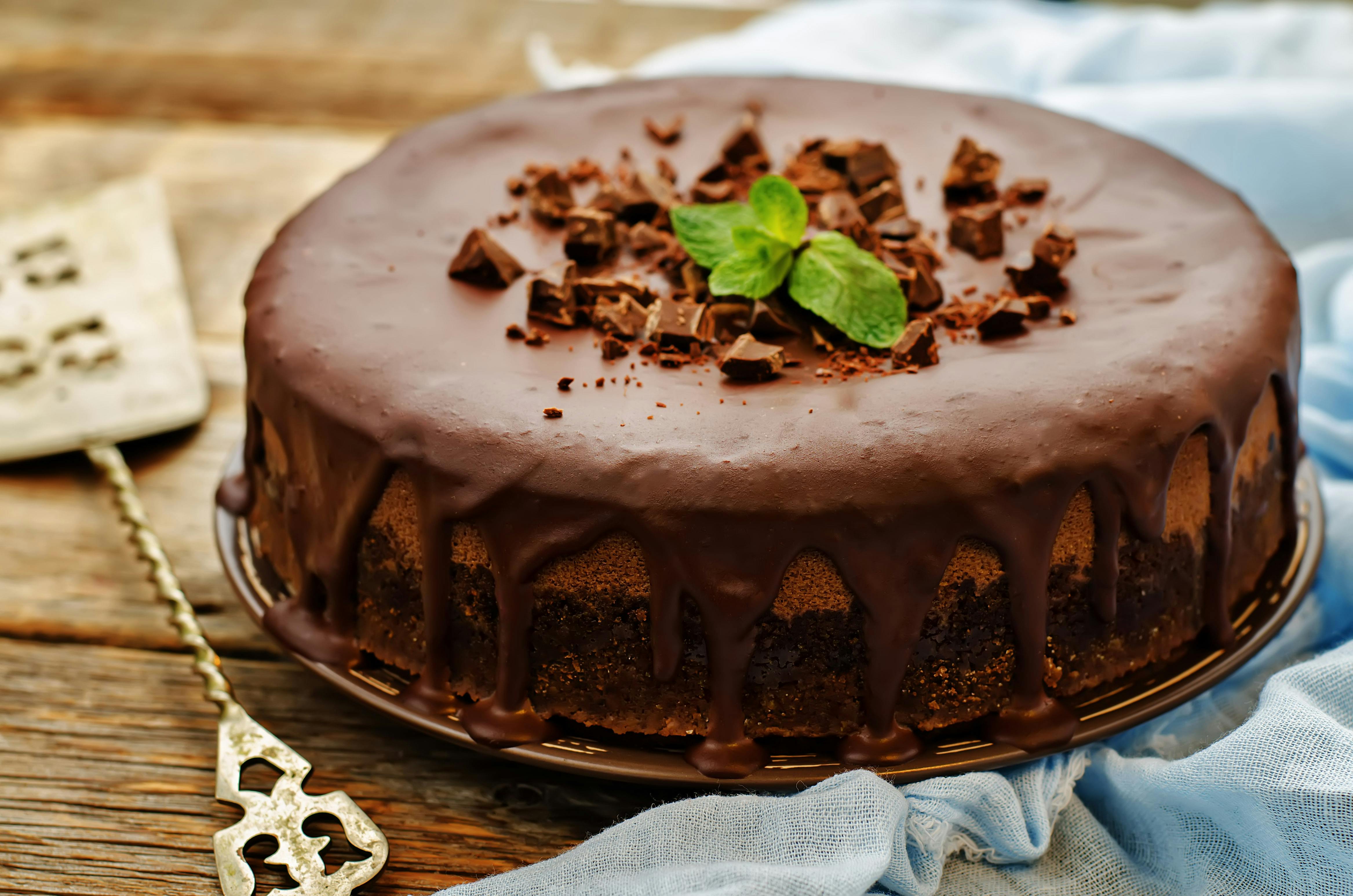 Choc Mint Cheesecake
Ingredients:
1 Dessert Spoon Gelatine
1/4 Cup of Cold Water
3/4 Cup of Boiling Water
90g Dark Chocolate
225g Cream Cheese
225g Sugar
1/2 Teaspoon of Vanilla Esssence
3/4 Teaspoon Peppermint Essence
1/2 Tablespoon of Lemon Juice
2/3 Can of Milk
225g Choc Ripple Biscuits
110g melted butter
Method:
For the base:
Crush biscuits, add melted butter and mix.
Press into a greased baking tin and refrigerate for 2 hours
For the cheesecake:
Put gelatine into cold water, leave for 5 minutes then add boiling water and stir until gelatine is dissolved. Cool until tepid.
Melt chocolate in the microwave or over stovetop.
Cream together the cheese, sugar, vanilla, peppermint essence and lemon juice in a large bowl.
Add melted chocolate and cooled gelatine and blend until combined.
Chill mixture until consistency of egg white.
When thickened, lightly whip at low speed whilst gradually adding canned milk.
Beat at high speed until mixture doubles in volume.
Pour mixture over biscuit base and grate extra chocolate over the top.
Chill for 4-5 hours.
Better food starts today
Same day grocery delivery from the best local shops