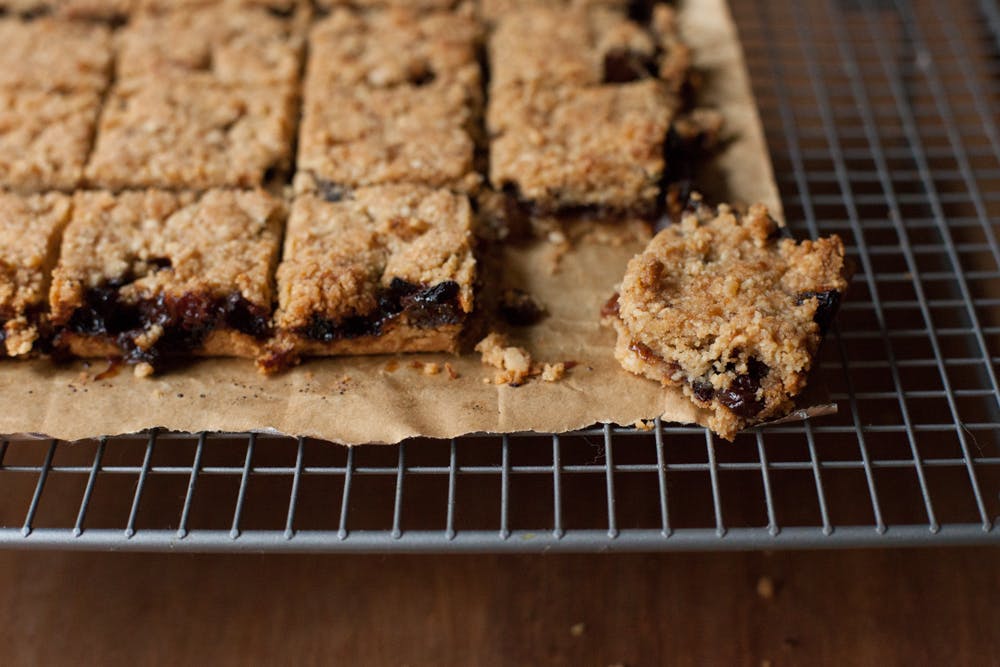 Mince Pie Slices
Ingredients:
175g plain white flour
1 and a half tablespoons of icing sugar
100g butter
A splash of cold water
500g of fruit mince filling
For the Topping:
75g Self Raising Flour
40g Semolina
40g Caster Sugar
75g Butter
Method:
Rub the butter, icing sugar and flour together until the mixture is breadcrumbs.
Add sufficient water to make mixture into a firm dough (this can be done in a food processor or stirred by hand).
Roll out pastry to a rectangle, slightly larger than the baking tin you'll use.
Use pastry to line the base and sides of tin and trim any excess that goes beyond top of the tin.
Spread the fruit mince over the the pastry base.
Preheat oven to 180 degrees.
Add the flour, semolina and caster sugar into a mixing bowl.
Melt the butter in a saucepan and set aside to cool slightly for a few minutes.
Pour the melted butter into the dry ingredients bowl and mix until it forms a dough.
Put the dough in the fridge for 30 mins to chill.
Grate the chilled dough using a coarse grater and spread evenly over the mincemeat.
Bake in the oven for 20-30 minutes (or until golden).
Cut into 16 equal slices and serve warm with ice cream.
Photo Credit goes to Poires au Chocolat.
Better food starts today
Same day grocery delivery from the best local shops