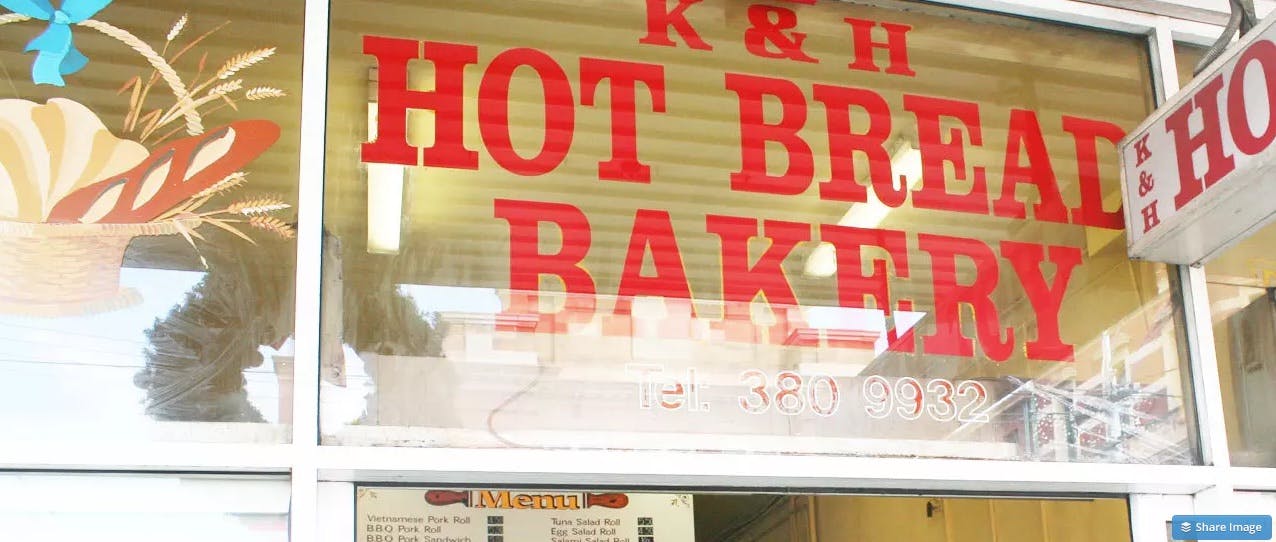 Q&A With K&H Hot Bread Bakery
We had a chat to Ken and Hue from K&H Hot Bread Bakery, who pride themselves on their bread, traditional pork rolls, pies, pastries and traditional Vietnamese drinks. If you can't get along to their store to pickup delicious fresh baked bread, you can order from them online here.
How did you get started?
The shop was established in 1995 by Ken Kim Lai and Hue Duong and is fully family operated. We originated from Vietnam and have raised our family unit in Brunswick since 1995. We are hard-working and are very proud to service and deliver our customers with good quality Vietnamese bread and drinks. We pride ourselves on our bread, traditional pork rolls, pies, pastries and traditional drinks.
Where do you source most of your products/produce from?
Local suppliers
What makes you different from other similar stores?
We specialise in Vietnamese cuisine, especially Vietnamese bread also known as "Banh Mi". Our bread is made on a daily basis, so you'll be eating the freshest bread in Brunswick!
What's your favourite meal / recipe?
Our staple Vietnamese BBQ Pork which is home made using the Duong Family's secret recipe.
What's something that few people know about buying from you?
All our products are made in house including our pies and sausage rolls.
Best thing to buy from your store right now?
Vietnamese BBQ Pork Roll.
Better food starts today
Same day grocery delivery from the best local shops