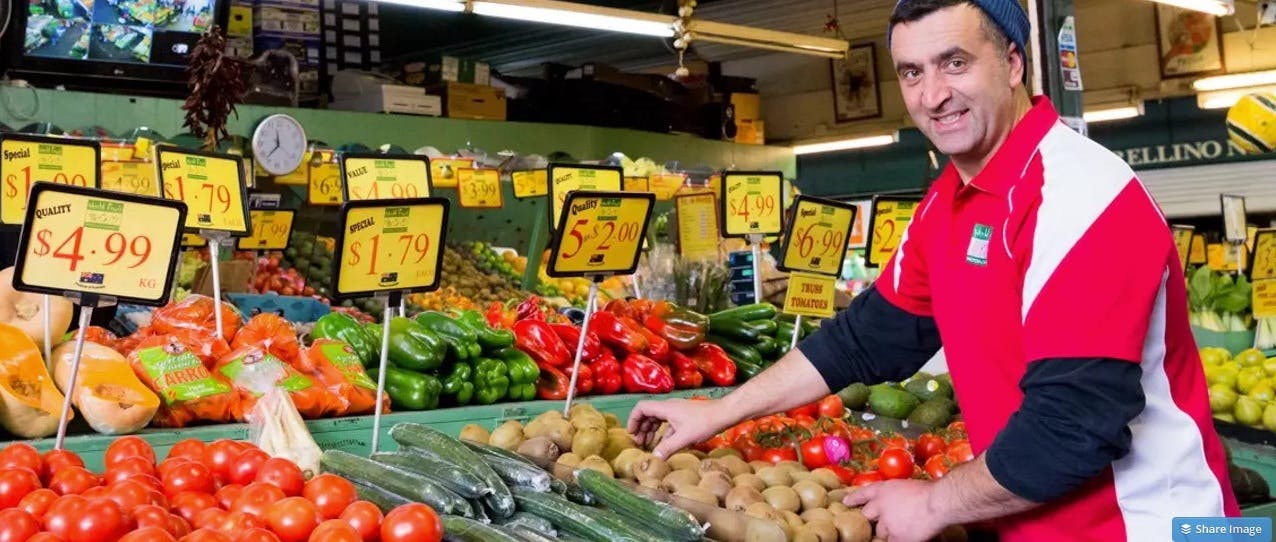 Q & A - MnM Fruit Preston Market
We had a chat to Dominic from MnM Fruit at the Preston Market about his store and the beautiful fresh produce he sells.
How did you get started?
This store was purchased in 2007 and I refurbished it slightly to accommodate shoppers with prams and a new range of products .
Where do you source most of your products/produce from?
Most of our products are seasonal sourced from some of the best produces in Australia
What makes you different from other similar stores?
The point of difference we believe is the quality and service that you get from our store fresh produce from Australia and sometimes seasonal products from overseas ( cherries ).
What's your favourite meal / recipe?
One of my favourite meals is my motherinlaws red pepper sauce pasta .
What's something that few people know about buying from you?
What few people know is that what I bring to my customers is what I bring home to my family, service, freshness and love .
Best thing to buy from your store right now?
The best thing to buy in winter are pumpkin and potatoes ..so many things you can make with easy ingredients
Any other interesting info you would like to share?
My experience goes back to when my Grandfather started his own fruitshop in 1955.
If you can't visit Dominic in person, then you can order your fresh fruit and vegetables online via YourGrocer.
Better food starts today
Same day grocery delivery from the best local shops