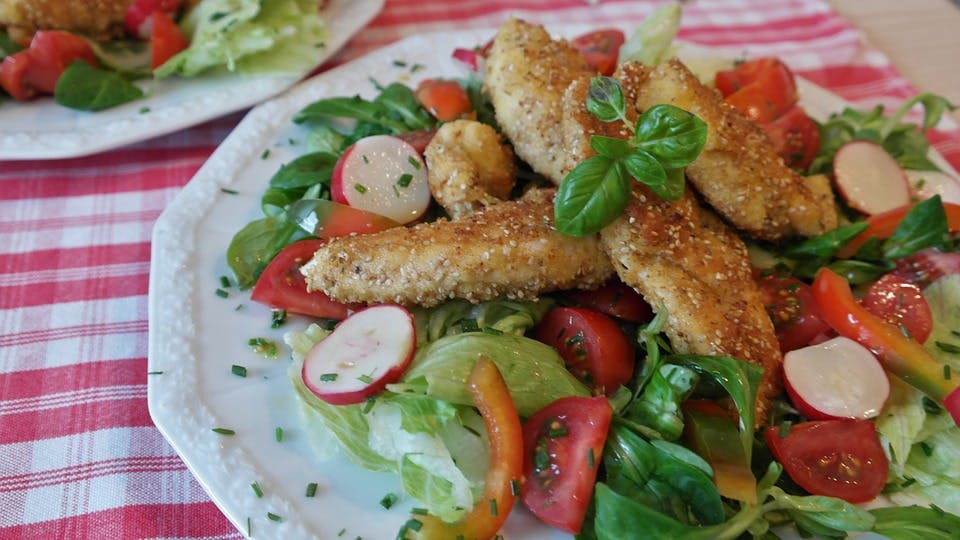 Pecorino Crusted Chicken Breast
Ingredients:
100g pecorino
200g breadcrumbs
4 skinless chicken breast fillets
1 egg
Oil for frying
Method:
For the breadcrumbs, take 200g of breadcrumbs and 100g pecorino and mix them together until well combined.
Butterfly the chicken by cutting it in half, leaving one side attached and open out the breast like a book to create an even fillet.
Place in the flour, then remove patting off any excess flour.
Then put chicken into the egg mixture.
Shake off excess egg and add chicken to the breadcrumbs, ensuring it's well coated.
Shallow fry the chicken breast in a frying pan until golden brown and cooked through.
Recipe Credit goes to Jaime at Chef Dine.
Better food starts today
Same day grocery delivery from the best local shops