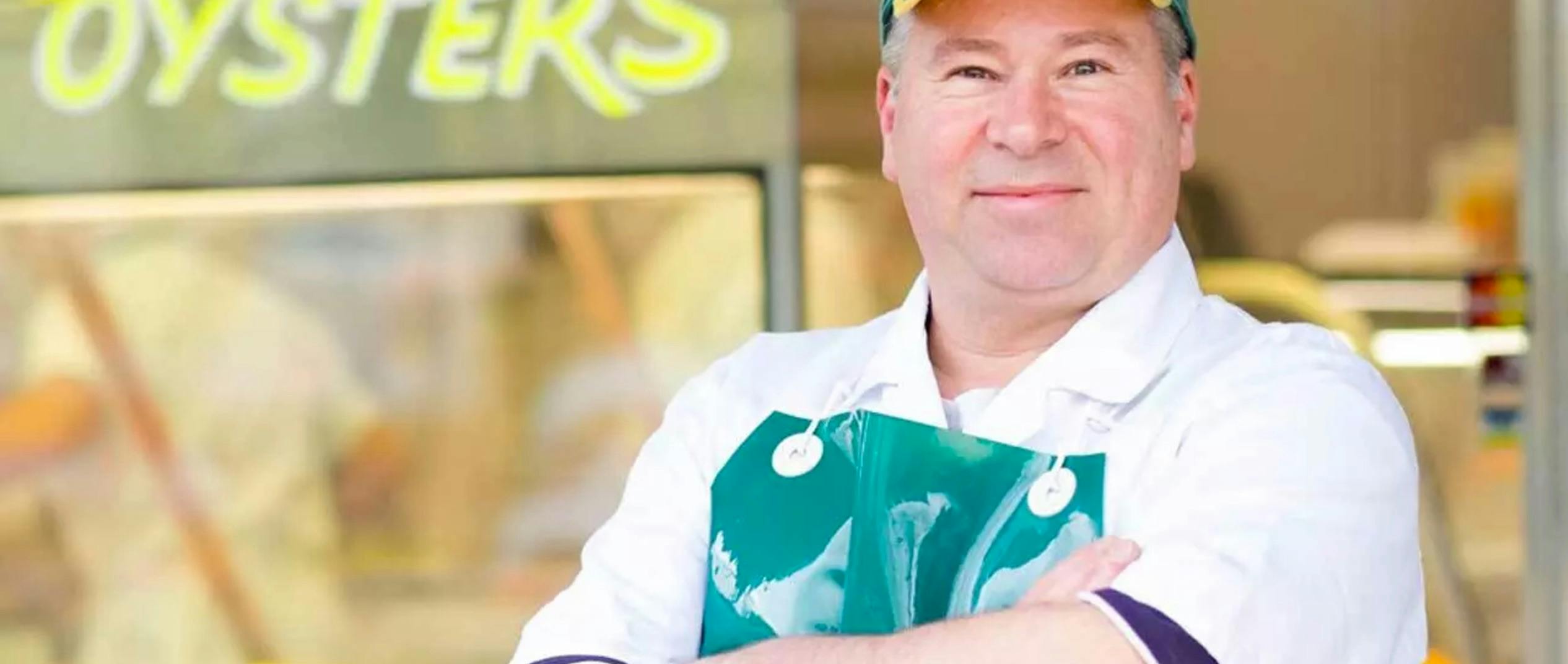 Canals Seafood 1917-2017
After 100 years supplying Melburnians with the best seafood available, the family behind Canals Seafood have decided to go out on a high note.
They'll be selling their iconic, Nicholson St property in October and will be closing up shop shortly afterwards.
This Thursday will be their last day for orders via YourGrocer, but if you've appreciated Canals over the years, I'd encourage you to head into the shop and say goodbye to Josee, Peter, John and the rest of the team.
You've probably realised by now that our mission at YourGrocer is very much about saving our local shops.
I can't help but feel like we've failed you today.
Of course, I know there are factors outside of our control that have lead to the decision for the Canals family to close up shop. That said, I think there is a part we can play in _increasing_ the viability of local fresh produce and grocery shops into the future.
We can help shops compete with the supermarket duopoly. We can provide access to hundreds of thousands (dare I say, millions) of consumers who would rather buy from local shops if only it were more convenient. We can drive growth for these stores and make it more enticing for the next generation to take over the family business (every one of our shops is a family business).
I've always viewed butchers, bakers, greengrocers and fishmongers as experts in their profession - not just small business owners.
Unfortunately, the big supermarkets have removed the real connection to these people behind our food. If this continues into the future, the results will be pretty scary. Do I really want my kids growing up in a city without fishmongers? Where a box in the freezer section is the default place to find Salmon? Hell no. I'll do everything I can to stop that from happening. I don't believe it's inevitable.
What gives me hope is that nearly all people I speak to tell me that they'd rather get their fresh produce from local shops. They recognise that it's better value for money and they'd rather their dollars go to a family owned business than a huge corporation.
The _only_ reason most Aussies aren't shopping at butchers, bakers, greengrocers and fishmongers is convenience.
It's a long, hard journey, but I'm committed to solving that piece of the puzzle.
The team at YourGrocer are working hard to make sure it's our local shops and not the supermarket duopoly who benefit most from the rise of online groceries.
So please join me in raising a virtual glass to the Canals family and to the hope of a better food and grocery ecosystem.
And if you share my concern for the future of food, please consider sharing this blog post with your friends and family. Every dollar spent at a local shop instead of Coles/Woolies makes a difference.
With hope,
Morgan and the team at YourGrocer
Better food starts today
Same day grocery delivery from the best local shops