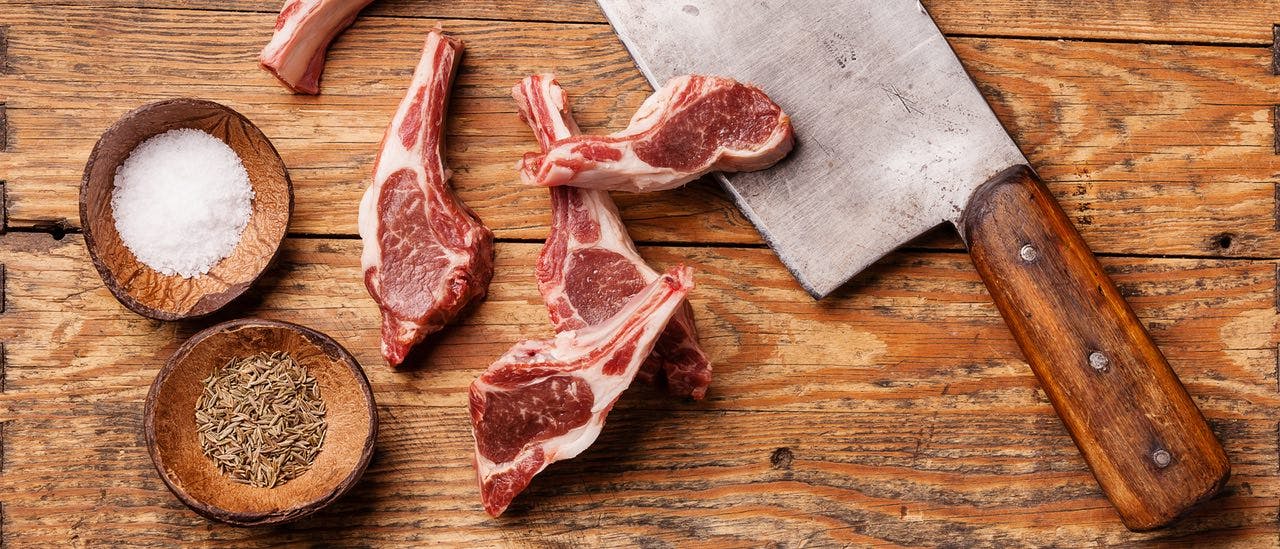 Q & A - Vic Meat Supply at Queen Vic Market
The butchers at Vic Meat Supply put down their knives (fortunately) long enough to tell us a little more about their business at the Queen Vic Market. You can order from them online right here if you can't get down to the market.
How did you get started?
Vic Meat Supply specialise in everything you need for a good old fashioned Aussie BBQ. VMS continues the Woods & McGauran families long market tradition and celebrates four generations in Queen Victoria Market but with a unique twist. Terry's love for putting a 'snag on the BBQ' has seen Vic Meat Supply grow their renowned gourmet sausage range over the years to include all the family favourites and even beer and vegemite. Sausages isn't just VMS' forte though, they also specialise in old fashioned cuts like pickled pork, corned silverside and then of course a nice juicy steak or roast.
VMS is a typical small family business with all three of the Woods children getting a 'market' education in the butcher shop and continuing the family dream.
Where do you source most of produce from?
Regional Victoria.
What makes you different from other similar stores?
We are a completely family run and operated business.
What's your favourite meal / recipe?
Butterflied Leg of lamb on the BBQ with a green salad
What's something that few people know about buying from you?
We make all of the sausages ourselves in the shop - they are not bought in from another location.
Best thing to buy from your store right now?
Boned Lamb Shoulder - perfect for slow cooking and roasts.
So there you have it... if you love a great snag, and beautiful regional Victorian mean, order from Vic Meat Supply here and have it delivered same day.
Better food starts today
Same day grocery delivery from the best local shops