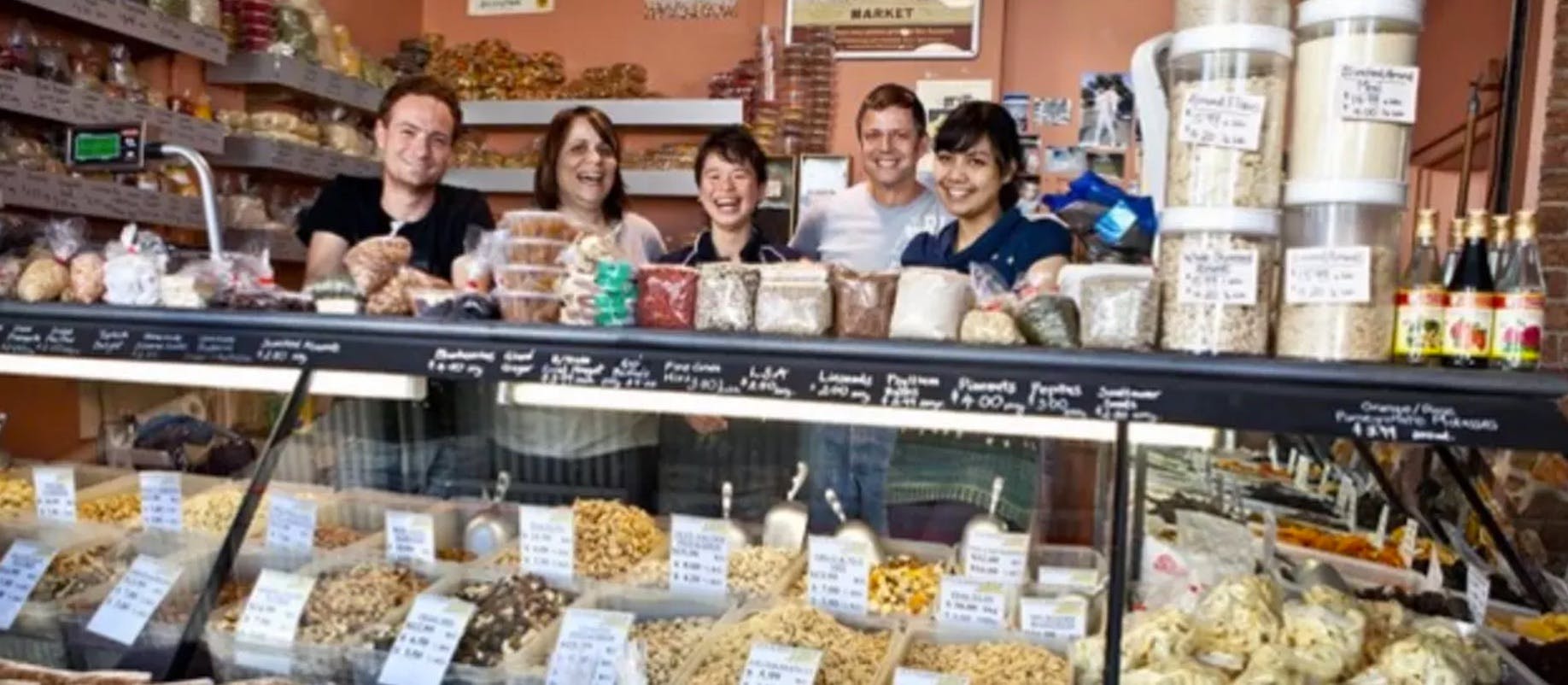 Q & A - Nutshoppe at South Melbourne Market
We caught up with the lovely folks from the Nuttshoppe at the South Melbourne Market and asked them a think or two about their huge variety of nuts and other lovely goodies.
How did you get started?
Family started in Oakleigh 35 years ago.
Where do you source most of your products/produce from?
Lots of our product is sourced locally. We have farmers who grow for us so there is no middle men. We also roast our own nuts.
What makes you different from other similar stores?
Were very unique as we dry roast our own nuts and our quality is very high in standard.
What's something that few people know about buying from you?
All nuts are roasted by us.
Best thing to buy from your store right now?
Walnuts and legumes.
Any other interesting info you would like to share?
We sell natural Aussie almonds not pasteurised like supermarkets.
So there you have it folks. If you love freshly roasted Aussie nuts... and who doesn't pop into the Nuttshoppe or order online right here.
Better food starts today
Same day grocery delivery from the best local shops