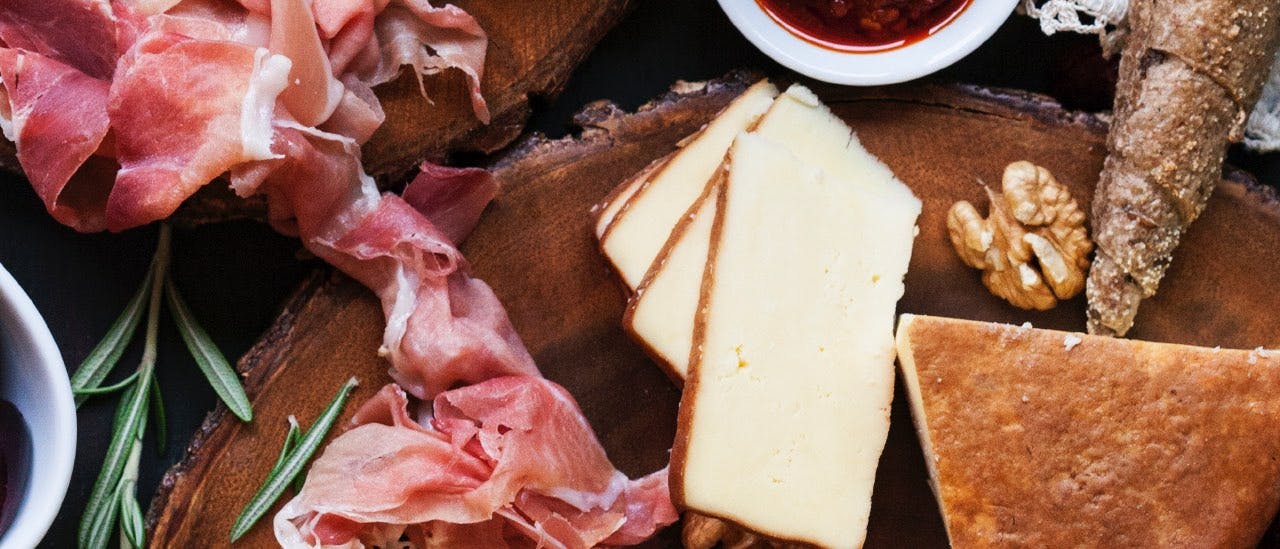 Q & A with the Pete N Rosie's Deli at Prahran Market
Pete N Rosie's Deli at Prahran Market specialise in local and imported cheese, charcuterie; ham, bacon, prosciutto, jamon, chorizo, biltong, salami, terrines, pates, cured meats and smoked meats.
Drooling much!?
Before you feast your eyes on all the succulent foods you can order from them online, here's a quick Q & A we did to learn a little more about their deli at the Prahran Market.
How did you get started?
The shop has been a deli at the Prahran Market for over 40 years.
Where do you source most of your products/produce from?
Australian and international products, gourmet foods and cheeses from around the world.
What makes you different from other similar stores?
We source the best food that a deli can offer, quality is our strength.
What's your favourite meal / recipe?
Cheese and cured meats, good bread and some condiments. Simple and satisfying!
What's something that few people know about buying from you?
We've done the hard work selecting the best examples of produce.
Best thing to buy from your store this season?
Cheese in all its forms!
Any other interesting info you would like to share?
Good food is it's own reward!
Sooo... if you can't get along to Prahran Market, then stock up on Pete N Rosie's delicious range here.
Better food starts today
Same day grocery delivery from the best local shops