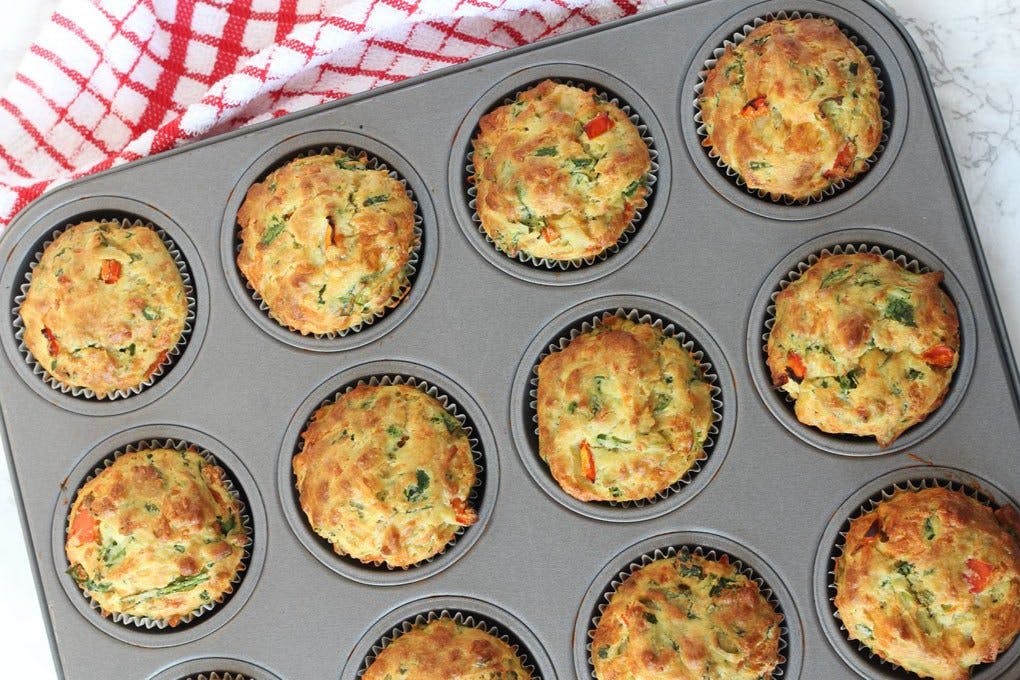 Spinach and Cheddar Savoury Muffins
Ingredients:
2 medium eggs
150ml milk
75g butter, melted
150g grated cheddar cheese
1 spring onion, chopped
75g fresh baby spinach, chopped
1/2 red pepper, diced
250g self raising flour
1/2 vegetable stock cube
salt and pepper
Method:
Preheat the oven to 180 degrees and line a muffin tin with 12 muffin cases.
Gently whisk the eggs in a large bowl and stir in the milk and melted butter.
Mix in the grated cheese, spring onion, baby spinach and diced pepper.
Add in the flour and crumble in the stock cube and mix just enough until all the ingredients have combined.
Divide the mixture between the 12 muffin cases and bake in the oven for 20-25 minutes until cooked through.
Recipe and Photos courtesy of Clara Attwell at My Fussy Eater.
Better food starts today
Same day grocery delivery from the best local shops