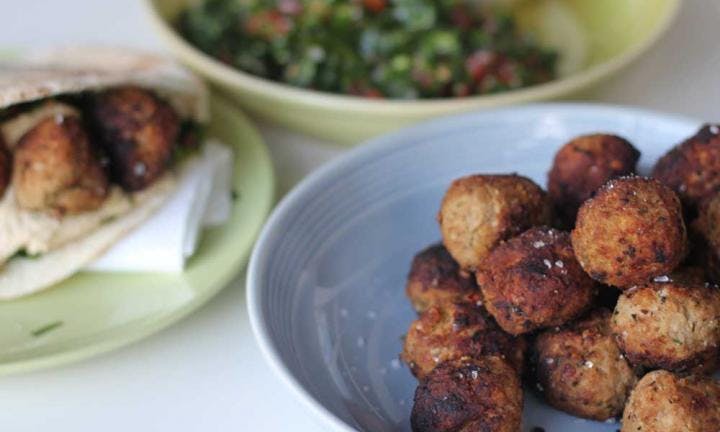 Lamb and Chickpea Balls
Ingredients:
1 tbsp olive oil
1 onion, finely diced
2 cloves garlic, crushed
1 tsp ground coriander
2 tsp ground cumin
1 tsp chilli flakes
1 x 400g tinned chickpeas, drained
500g lamb mince
1/2 cup fresh coriander leaves
Method:
In a frying pan, heat the oil over medium heat and fry the onion until translucent.
Add the garlic, cumin, ground coriander, cumin and chilli flakes. Cook for 2 minutes and set aside.
Process chickpeas in a food processor until smooth.
In a bowl, add the chickpeas to the onion mixture, lamb and fresh coriander.
Roll into balls with wet hands. 
Heat vegetable oil in a frying pan over medium heat and cook the lamb and chickpea balls until brown and cooked through.
Serve with hummus rolled up in Lebanese bread or homemade tortillas.
Recipe and Image credit goes to Jennifer Cheung at Kidspot.
Better food starts today
Same day grocery delivery from the best local shops